By Tony Cozier
One by one, the batting legends of a generation are yielding to the inevitability of fading reflexes, tired muscles and, above all, misgivings over the rare talents that placed them on a plane above their contemporaries.
Last week, Ricky Ponting, Test cricket's second highest scorer, announced he would be retiring after the current match against South Africa in Perth.
For 17 years and 168 Tests, he was the embodiment of Australia's approach to excellence in its every endeavour, consummate captain through the team's period of dominance in the early years of the 21st century, a presence in more Test victories than anyone in history.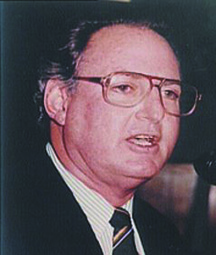 In March, Rahul Dravid, the modest Indian whose reliability over 164 Tests was a critical component in the powerful batting order that underpinned his team's rise to No.1 status, made the same decision.
Now questions are being asked about the future of Sachin Tendulkar, Dravid's long-time teammate whose accumulation of runs (15,562) and hundreds (51) over 192 Tests and 23 years are unparalleled. Along with his humility, they have transformed him from cricketer into demi-god for millions of his fanatical countrymen.
Retirement is never a comfortable prospect for sportsmen who would otherwise e in the prime of life. Ponting turns 39 in two weeks, Dravid is 40 next month, Tendulkar 40 in April. As he confirmed his exit, Dravid made the point: "Cricket is all I've known all my grown life." Ponting's potential was first recognized as a teenager at the academy in Adelaide. Tendulkar was a Test player at 16.
In contrast to the distant past, the media and administration offer some a continuing career in the game. But the adjustment, if it comes at all, takes time.
Ponting said that, after "long consideration", he based his choice on his "level of performance that hasn't been good enough". The West Indies, and Kemar Roach in particular, probably set the alarm bells ringing. In his last six Tests against them, he managed two 50s and 282 runs at an average of 28.3, falling five times (plus a fractured forearm) to Roach. The current series against South Africa (scores 0, 4, 16, 4) tilted the balance.
Like Ponting, Tendulkar's future is in his hands. Such is his eminence in India that such concerns as there are have been expressed in respectful whispers.  The numbers, on which his remarkable record is based, tell the worrying story. There have been 38 innings now without a hundred (the last was 146 against South Africa in Cape Town in January, 2011); in five of his last six (against New Zealand and England at home) he has been either bowled or lbw to both seam and spin.
Dravid's view is that Tendulkar's experience is still required for the last two Tests of the England series locked at 1-1. After that, he might refer to his own reason for going.
"It's time for the next generation of young Indian cricketers to take over," Dravid explained at the time. Already, Cheteshwar Pujara has capably filled his No.3 position; Vijay Kohli has the makings of an outstanding No.4 or 5. Both are in their early 20s.
On the face it, Australia appear less well served by likely new Pontings. After much trial and error, their batting relies mainly on captain Michael Clarke (85 Tests, aged 31) and Mike Hussey (75 Tests, aged 37).
After Ponting's announcement last Wednesday, the Australian parliament interrupted its session for MPs to pay their tributes. Nothing less than a week's national mourning can be expected when Tendulkar finally takes his leave.
As always, there are exceptions to every rule and there is no more conspicuous exception than the one right in our midst. Far from being overcome by the passing years, as Dravid, Ponting and, perhaps sooner rather than later, Tendulkar, have been, Shivnarine Chanderpaul continues to prosper.
The left-hander's awkward stance and uniquely unattractive method have never endeared him to those fans seduced by style rather than substance. But Chanderpaul has been a Test cricketer for 18 of his 38 years, from his debut against in his native Guyana, aged 19, to the recent series in Bangladesh, aged 38. These are years that have exactly coincided with the most difficult times in West Indies cricket.
He tells of his tough times as West Indies captain seven years ago when some teammates made his life a misery and pressured him into returning to the ranks. That behind him, he returned to chalking up the runs.
In his nine Tests for 2012 (against Australia, England, New Zealand and Bangladesh), he amassed 987 runs at an average 98.7. There was 103 against the Aussies at Kensington Oval, 87 and 91 against England at Lord's and his utterly predictable 203 and 150 in the inviting environments of Dhaka and Khulna last month.
Four of those innings were accompanied by the not out *. Of his 249 Test innings, 42 have been unbeaten.
It is a statistic that draws charges of selfishness; Steve Waugh (46) and Allan Border (44) are the only ones with more. Like Chanderpaul for the West Indies, where would Australia have been without them shoring up the lower order? And where will the West Indies be once he has moved on?
South Africa might well be asking the same question in relation to Jacques Kallis, such an outstanding all-rounder over the past decade that, based on his figures, he has been compared to the incomparable Sir Garry Sobers.
As physically powerful as Chanderpaul is frail, but of the same mental strength, Kallis has had a dozen more Tests over his 17 years, reeling off 44 hundreds, collecting 282 wickets and gathering 191 catches. It is a workload that is unavoidably beginning to take its toll. Yet he has not yet had to consider the issues that prompted Dravid and Ponting to come to their conclusions.
That day – and Chanderpaul's, too – can hardly be far off. When it comes, there might be a comment in the respective parliaments and honours bestowed and cricket will acclaim their heirs – just as the West Indies have done when the legacy of George Headley was carried on by the Three Ws and from them to Sobers, Richards, Lara and a host of other champions.
Comments

Guyana Amazon Warriors left a packed house heartbroken after folding to the Jamaican Tallawahs by two runs in a thrilling final over, as they began their home leg of this year's Caribbean Premier league (CPL) with a school boyish display, last evening at the Guyana National Stadium, Providence.

DUBAI, England, CMC – Reigning champions West Indies Under-19s will be part of history, when they kick off their title defence of the ICC Youth World Cup (YWC) against hosts New Zealand Under-19s.

Guyana ended their Group-F campaign in the CONCACAF Boys U15 Championship on a winning note, edging St.

BIRMINGHAM, England, CMC – A day that started brightly ended in typical uncertainty for West Indies, after Alastair Cook and Joe Root plundered hundreds to give England an early hold on the historic first Test on Thursday.
BASSETERRE, St. Kitts, CMC – A strong all-round performance from Javeor Royal propelled Jamaica Under-19s to a four-wicket victory over ICC Americas Under-19s in the Regional One-day youth tournament on Thursday.