Rain or shine, GFA says football will be played
-pumps will be on standby
Rain or shine football will be played at the GCC Ground, Bourda on Sunday. That is according to General Secretary of the Georgetown Football Association (GFA), Christopher Matthias.
"The Georgetown Football Association is taking all the necessary measures to ensure that football is played at the GCC during the rainy season. We have begun praying and if that fails then the playing area will be covered, mostly if not all of it. And we are seeking help in removing most of water in the canal along New Garden Street (Shiv Chanderpaul Drive)". Pumps, Matthias said, will be at the ground on standby should the need arise.
Checks he said are being made daily to the facility and measures are in place should it rain to ensure that the covers are placed over the playing area.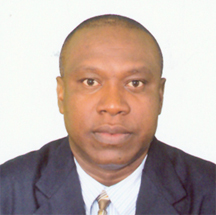 He said that everything is in place and ready for Sunday, "children under- 16 years will be admitted free and we know for sure that one lucky patron will start the new year with US $1000".
The allowance for children includes the finals on January 1st.
"The unique nature of this tournament this year is that the tournament is really geared for the development of clubs. After all expenses are met, at least thirty percent of all gate receipts will be equally divided among the clubs that did not make it into the top four".
Matthias said too that passes will be distributed to clubs that did not make it into the round of sixteen and also to those that were knocked out of the round of sixteen.
Asked if he was worried that there might be some confusion with the venues given that the Kashif and Shanghai tournament will be opened alongside theirs at the GFC Ground on Sunday, Matthias said "firstly I don't know that the GFF and the Kashif and Shanghai will be opening side by side on Sunday, but if that is so I think persons know exactly where they will have to go. If people want to go to the GFA tournament then they have to be at the GCC Ground".
This is the second year the beverage giant is partnering with the GFA to host the annual end-of-year football competition.