By Emmerson Campbell
Once good weather prevails, the 23rd edition of the annual Kashif and Shanghai Football Tournament will kick off tonight at the scheduled Georgetown Football Club (GFC) ground and once play is possible two teams will move closer to the four million dollar first prize.
According to co-director of the tournament, Kashif Muhammad, the venue for tonight's double header and opening ceremony will be staged at the GFC ground as long as the venue is not water-logged. Mohamed mentioned that if the inclement weather continues, there will be a change of venue which will be announced.
"We are looking at the weather," said Muhammad during an interview with Stabroek Sport yesterday.
"We will have to see how the weather holds and make a decision but as of now once there is no more rainfall all roads lead to GFC ground," Muhammad declared.
Despite the weather the four teams taking the field tonight, Amelia's Ward, Mill Ballers, Pele and Buxton Stars will be fired up and will be looking douse their respective opponents and move closer to the top honours.
"It's win or go home," said Muhammad. "A lot is at stake so we are expecting exciting and entertaining matches tomorrow (tonight) and throughout the tournament."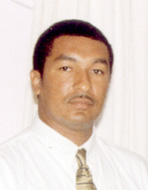 Amelia's Ward and Mill Ballers will kick off the scheduled double header at 18:00hrs followed by the march past of the 16 competing teams two hours later. At 21:00hrs, the tournament's 2008/2009 winner and last year's first runner up, Pele, will tackle Buxton Stars.
As an added incentive, lucky fans will have a chance to ride away with motorcycles and other prizes such as microwaves, blenders and food hampers.
Admission is $1000.
The other 12 teams competing for the four million dollar first prize, the champion's trophy and one year's bragging rights are Alpha United, Rosignol United, Timehri Panthers, B.V. Triumph, Winners Connection, Western Tigers, Grove Hi Tech, Milerock, Den Amstel, Silver Shattas and Uitvlugt.
The most valuable player (MVP) will drive away with a Toyota Allex, compliments of Beharry Automotive Limited.
The tournament will conclude on January 1, when the grand final is staged at the Providence National Stadium.
Around the Web