B.V. Triumph, Buxton United power into K&S quarter-finals
A hat-trick by forward Delroy Dean on Wednesday booked B.V. Triumph into the quarter-finals of this year's Kashif and Shanghai Football Tournament.
Buxton United also posted a win to clinch a quarter-final berth as both East Coast sides moved one step closer to the $4M first prize.
On their home turf at the Beterverwagting ground, B.V. routed a toothless Timehri Panthers side 3-1 in the feature game of the double-header, while Buxton United earned a similar outcome against Winner's Connection. The strikes also put paid to the hopes of the Winner's Connection and the Panthers by knocking them out of the competition.
Dean scored in the 7th, 39th and 55th minute for B.V., while Delon Adams' goal in the 37th minute was not enough for the Panthers.
The crowd, which was larger than the one at the tournament's opening, had come to see the home town team win and the players surely did deliver. With Dean in a sniper mood, each time he had the ball the crowd expected him to hit the target. After he scored with a right footed screamer just inside the 18-yard box in the 7th minute, the crowd erupted into wild celebrations. After Adam's equalizer, however, the game was on and Dean further upped the ante.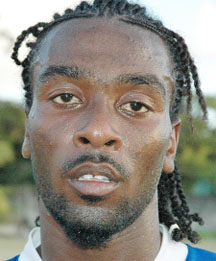 After breaking down the defence with smart dribbling and ball control, Dean found himself in front of the goal and nailed his second strike to put his team up by a goal. Ten minutes after halftime, Dean found the back of the net once more after he caught the defence sleeping and needled the goal keeper again from just outside the box.
Meanwhile, national forward Dwain Jacobs' double in the 45th and 50th minutes coupled with Esan Hamer's strike in the 90th carried Buxton United past Winner's Connection. Rawle Gittens managed the only goal for Winner's Connection in the 81st minute.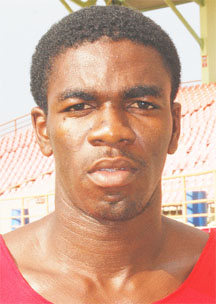 Jacobs ran down the right flank and buried his first goal on the stroke of half time. Five minutes into the second half, he repeated the feat, sending the crowd into frenzy.
Along with Buxton United and B.V. Triumph, Pele and Amelia's Ward United are the other two teams that booked quarter-final places so far. On the opening night of the tournament, last Sunday at the Georgetown Football Club (GFC), Pele shot down the Buxton Stars 6-0, while Amelia's Ward deflated the Mill Ballers of Bartica to claim a 2-0 victory.
Lucky ticket holders won cell phones, a motor cycle, food hampers and other prizes.
The tournament's action will continue this evening with another double-header at the GFC Ground, where Western Tigers will tackle Grove Hi Tech at 6:30pm, while one of the tournament favourites Alpha United will take on Rosignol United at 8:30pm.
Most Read This Week