Arrival Days and Heritage Months in Guyana have provided welcome excuses to highlight ethnic-based literature and cultural forms, and we have focused different aspects of Guyanese Indian literature on previous occasions.  But the subject is not easily exhausted and the occasional highlights are yet to grow tired.  On this anniversary of Arrival Day it is apposite to pin-point another factor in the development of what may be called East Indian literature in Guyana.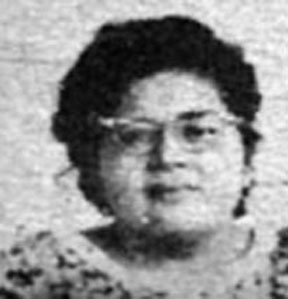 Were we to approach this literature by celebrating Guyanese writers of Indian origin it might be a laudable patriotic ritual, but would be of limited significance from the point of view of critical analysis. That is because if the criterion for the study is simply the racial stock of the writer we will end up with just another study of Guyanese literature. A survey of writers belonging to this race will reveal a variety of interests and subjects with very little to distinguish them from the rest of the field.  Good examples of this may be seen in the work of some of the best Guyanese writers from Indian stock.  Take for instance, David Dabydeen, Mahadai Das, Cyril Dabydeen, and at the next level, Janet Naidoo, Shana Yardan or Elly Niland.  They cover the range of universal experiences and themes with David Dabydeen providing thorough studies of the Black presence in Britain and African slavery.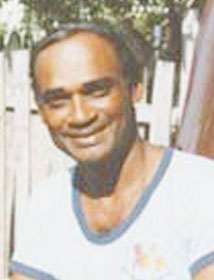 In fact, Indian writing in Guyanese literature today reveals an explosion of writers and publications mostly resident outside of the country, whose writing represents a national literature.  They are indivisible, and in some cases indistinguishable, from the corpus of national writing.  Yet that branch of this writing that explores various elements of the East Indian ethos and presence in Guyana provides a wealth of material that lends life to the conventional celebration or focus on Arrival Day. There are several writers who have produced this literature, including Rooplall Monar, Harischandra Khemraj, Sasenarine Persaud, Arnold Itwaru, Churamani Bissoondyal, Moses Nagamootoo and Clive Sankardyal.
This writing is companioned by a certain amount of critical coverage starting with one of the most comprehensive and incisive coverages of Guyanese literature pre- and post- independence written by Jeremy Poynting as a kind of introduction to the publication of Guyanese literature by Peepal Tree Press.  Clem Seecharan provides two important volumes.  India and the Development of the Indo-Guyanese Imagination, which introduces Indian publications, intellectualism and cultural activities at the turn of the century and the early 20th century, and Tiger in the Stars, which is a much more substantial advancement on that earlier smaller work.  There is also an anthology of writings by and about Guyanese Indians, They Came in Ships edited by Ian McDonald, Laxhmi Kallicharan, Joel Benjamin and Lloyd Searwar.  Frank Birbalsingh edits a collection of short stories titled Jahaji: An anthology of Indian Caribbean fiction.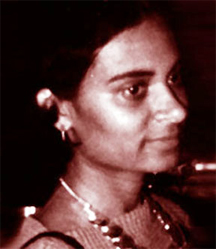 However, the first remarkable observation to be made about this literature is that it took some 50 years to take off in Guyana and grow to where it is now.  It is accompanied by a major irony.  Indian literature of this type has its origins very early in the evolution of modern Guyanese literature.  The novel Lutchmee and Dilloo was written by Jenkins, an Englishman, but it is the first fictional focus on indentured servants.  Significantly, Joseph Ruhomon's To India: The Progress of Her People At Home and Abroad and How Those in British Guiana May Improve Themselves was, in 1894, the first known publication by an Indian descendant in the Caribbean.  In 1934 CEJ Ramcharitar Lalla published the first anthology of Guianese Indian Verse in the middle of a period when there was a virtual explosion of East Indian cultural clubs and a definite rise of intellectualism about which Seecharan writes.
What is to be noted about this early wave of cultural interest is that it was largely a response to Ruhomon who challenged the indentured Indians to "improve themselves."  It is significant that he did not refer to them as British Guianese, but as India's "people at home and abroad."  The "improvement" meant elevating themselves in the culture of India, not the culture that was developing among the labourers, peasants, and working class of British Guiana.  It was a middle class advancement that did not embrace the traditional and the indigenous.  One of the best known cultural clubs was the British Guiana Dramatic Society which flourished in the 1940s and was the cradle of Rajkumarie Singh, a writer and cultural activist of the sixties and seventies.  It hosted famous cultural evenings and drama, but it promoted the works of Rabindranath Tagore, and its focus was on Indian literature from the sub-continent and it did not develop any Guyanese work.  The ironies multiply.  Rajkumarie Singh became a matriarch of the arts and worked in the National Service, out of which Mahadai Das, one of Guyana's very best female poets, emerged.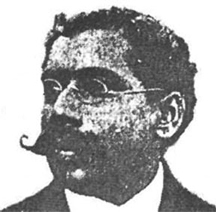 Up until this time there was a dearth of literature exploring the Guyanese Indian experience.  A pioneer work in this regard did not come from an East Indian, but from Edgar Mittelholzer who published Corentyne Thunder in 1941. It was not until the 1960s that an East Indian playwright appeared whose interest was in the grassroots.  Sheik Sadeek arose out of the Theatre Guild playwriting competitions and produced such plays as Black Bush, Goodbye Corentyne and Namaste whose characters were peasants, rice growers and workers in the country.  His novel was Song of the Sugarcanes, about some horrors of indentureship and its aftermath, and his short stories focused on the poor people who suffered in the colonial plantation system.
Yet Sadeek was alone in this regard, and did not set off any trend or wave of like writings.  This did not happen until the late 1980s and involved Rooplall Monar whose Backdam People was the very first publication of Peepal Tree Press (1987).  This collection of short stories is a constellation of gems depicting Indian life in the "backdam" villages and around the sugar plantations.  It was similar to Sadeek in this respect, and Monar's treatment deepened when he published the novel Janjhat that delved deeper into the Indian ethos challenging traditions governing the behaviour of the East Indian bride.  A new wave of writing followed in the nineties revealing for the first time forthright impressions of East Indian heroes and heroines against the controversial political culture of Guyana in the 1970s and early 1980s.
Arnold Itwaru's Shanti went back to the evils of colonial exploitation in estate villages, while Sasenarine Persaud delved into Vedic philosophy as an important vein in his poetry.  Clive Sankardyal revealed the "underworld" of semi-forced migration with, for the first time, stories of Guyanese teachers  sneaking out of the country to work in St Lucia and their failure to recreate an exclusive East Indian world there.  One of the most moving scenes in the novel Brown Curtains describes the bitter tears of a Guyanese father who went to St Lucia to stop a wedding but ended up having to officiate at the marriage of his son to a black St Lucian girl.  On quite a different note Moses Nagamootoo celebrates the vestiges of South Indian Madrasi traditions in a Guyanese Corentyne village.  None goes deeper into Indian culture, beliefs and tradition than the novel Cosmic Dance by Harischandra Khemraj and the drama Till I Dance With My People I've Never Danced Before by Sharda Shakti Singh.  Khemraj draws out a fast moving drama of racial conflict in a nation governed by a ruling elite through tyranny, corruption, brute force and violence.  An Indian family is violated on Diwali day and the drawn out vain attempt at justice is played out against Khemraj's use of "the dance of Shiva" which Hindus believe adjusts the balance of the universe as an ironic metaphor.
Sharda Singh continues the ironies of the Singh family since she is a descendant of the same family to which Rajkumarie belonged, who ran the BGDS.  She examines her Indian Guyanese immigrant community in Richmond Hill New York and at once challenges and celebrates Indian traditions.  It is a play based on dance about imitation, roots and identity.  So while her ancestors promoted the imported culture of Tagore, she advocates grounding and re-rooting oneself in self discovery, which is to be found in knowledge of the cultural traditions of one's culture and homeland.
It was the avoidance of this same searching and questioning of local Guyanese culture that caused Guyanese Indian literature to suspend itself for 50 years.
Around the Web