When it comes to reflection on the quality of life in one's own time, there is always the looking back to a past 'golden age' when things were better.  There is always the lament about the inferior quality of the present into which everything has declined from the noble ideals of previous generations. This is the chorus if the subject is manners and the behaviour of wayward youth, contemporary morality, the crime situation, the value of the dollar, or the theatre.
This theme of a golden age recurs in the theatre in Guyana when grey-bearded thespians with a distant longing in their eyes tell tales of the old great days of the Theatre Guild.  On the other hand those same wayward youths to whom these tales are narrated wave them away with a view that literary canons are as outmoded as Shakespeare and irrelevant to the different demands of the present society.  However, against the groans of teachers, mortally afraid and unsure of how to teach them, and the protests of cynical students, CXC insists on keeping Shakespeare and Chaucer on the list of prescribed texts.

All those contending attitudes meet harmoniously on one platform: that there is little knowledge of Shakespeare on the contemporary Guyanese stage and less interest among today's audience.  But the best dramatist ever to have trod the boards, who celebrated his 454th birthday on April 23 last, stubbornly refuses to give up the ghost.
The records show that before May, 2012, the last performance of a Shakespeare play in Guyana was somewhere in the middle 1980s.  John Rollins, lecturer in Drama at the University of Guyana and Chairman of the Theatre Guild directed Julius Caesar at the Playhouse.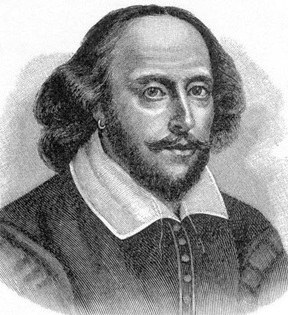 There has been no known public production of the bard since then, outside of student performances within the university – not until the Theatre Guild took on A Midsummer Night's Dream directed by Malcolm DeFreitas at the Playhouse early in May, 2012.
The decision to stage this play might have been prompted by a number of factors.  The resurgent Theatre Guild since 2008 took on the mandate of rekindling the flames of the past and once again produce plays of quality, and bring back an interest in drama.  But this zeal went cool very quickly since the rejuvenation of full length plays has not been very productive.  It was more than time for another production, and Shakespeare must have been chosen because A Midsummer Night's Dream is on the CXC syllabus.  Or was it because Malcolm Defreitas, still basking in the glory of bringing off the world premiere of Bascom's Makantali, decided to live up to his new reputation of tackling the impossible?
DeFreitas was again courageous enough to take on a meritorious and demanding play that falls outside of the usual confines of local offerings. Shakespeare was attempted on the country's public stage for the first time in some 25 years.  In today's environment such a play is not a popular audience choice.  It is relatively difficult to do considering its special requirements and large-scale unfamiliarity with its type.  This general unfamiliarity would inflict all from actors and designers to audience, and even in the best of times Shakespeare on stage is never a pushover.
The play was therefore put on to help CXC students in their study and understanding of the play, and it is always a boon when they can see it brought to life on stage.  It was therefore strange that the Guild waited so late in the school term and so close to the exams.  Also, it ran for only three nights in the Playhouse with its relatively small seating capacity, when there would have been quite a few hundred students who could have benefited.
As DeFreitas and his team took up the challenge, the rustiness and unfamiliarity were evident.  The set design was sparse, incomplete and unspectacular. The play demands a flexible performance space, and cannot accommodate a realistic set.  But this production opted for next to nothing in its shifts from a Duke's palace to a workingman's house to a forest.  There are several ways in which this could have been managed, but the play did not provide anything helpful and attractive in this area. While there was some research in period costuming, the execution of it was inconsistent.  It also called for some imagination as a retinue of fairies had to be dressed up, but they went wingless and fell a bit short of the blithe spirits that they are.
The first challenge for the actors would have been the language, which is not only Elizabethan 16th century English, but Shakespearean verse. It is not easy to utter that language in iambic pentametres and make it sound like normal conversation in understandable natural rhythms, but some of the performers managed it. The leading ladies, Sabrina Kazim as Hermia and Sonia Yarde as Helena did. They mixed competent acting with an understanding of the language as they managed to create believable characters.  Kazim's Hermia was studied and worked well against Yarde's appropriately confused Helena in search of herself. Yarde also had a remarkable command over speech and made even the soliloquies sound natural and comprehensible. There was some awkwardness among the "mechanicals," a group of workingmen trying to perform a play, but Nikosi Layne, Nelan Benjamin and the others carried through this sub-plot to the end.  While the scene of their first meeting was a victim of this characteristic rustiness, they pulled off the performance of the play within a play reasonably well.
The fairies were not too comfortably placed in their supposed environment, but there were noted efforts from them.  Keon Heywood played a hyperactive Puck gleefully in his mischief, giving support to Randolph Critchlow as Oberon and Esprene Liddell as Titania.  The other royal leads were called upon to execute a variety of movements, especially Sean Thompson as Lysander and Darren McCalmont as Demetrius.  The others were Mark Luke-Edwards as Theseus, Melika Edmond as Hypolita and Clinton Duncan, who was also responsible for some designs, as Egeus.
Many of these are new to the stage and surely they might all have been performing their first Shakespeare.  It is hoped that they have learnt a few things, and more, that the audience would have been brought a bit closer to a type of drama that remains alive and very relevant after 400 years.  In addition to that, let the viewing of it translate itself into dozens of CXC passes.
Shakespeare at UG
It was quite a coincidence that first year students at the University of Guyana produced an interesting experiment with Shakespeare in their practical two weeks ago.
A group of English students – Saraswattie Bharrat, Jivita Pyneandy, Subraj Singh, Kavita Kissoon, Gordon Robertson, Alicson Layne and Jaishreet Ramlagan – performed the final act in Shakespeare's Othello.
This was to satisfy a practical requirement in their course Introduction to Drama, and they chose to translate Shakespeare into modern language and style.
It was a literal translation of the words and phrases to show, as they explained it, that "even in modern societies, the theme of deception, 'appearance and reality', and 'jealousy and insecurities' are ever present just as they were in Shakespearean times." Interestingly, this remarkably imaginative and vividly portrayed dramatisation succeeded in driving home the relevance of Shakespeare in contemporary times.  Ironically, it also avoided any audience unfamiliarity with the language and Elizabethan mannerisms, thus bridging a gap created by 400 years.  It was not a public performance, but they still suggested that Guyana does not have to wait another 25 years to see Shakespeare on stage again.
Around the Web