Some weeks ago I mentioned in a column that when I bought a nightclub in Toronto as a home base for Tradewinds, that although I had put up my house to secure the purchase, that didn't quite cover it, and I had to turn to  my sister and her husband to put a second mortgage on their house to seal the deal. Someone who read that column responded to me saying that I took a big gamble considering the uncertainty of the nightclub business.  It's a fact that nightclubs and restaurants are very risky business ventures, but, as I said to my friend, my foray was not nearly as perilous as it sounds.
I'm cautious, never been a gambler, and the fact is that in that situation I was not gambling at all.  Indeed, I didn't even ask to see the books for the business owned by two Canadians. Purely from eyesight, I could see that the place was jammed whenever we played in the club, and business was terrible when we were booked elsewhere or on tour in the Caribbean.  I could count.  I knew that with Tradewinds on stage, the gate receipts were there and the bar sales were great; the waitresses told me.  The place, then known as the Mercury Club, was full every time we played there – almost all West Indians mind you, but full.  So I knew going in that the

profit side was there when Tradewinds played.  Also, I didn't borrow any money against my house; I simply put it up for collateral and I needed more collateral than I had in my house, with my sister Mell contributing the difference.  On the surface you could be apprehensive, but I knew I was safe. In fact, what my friend describes as risky was actually a sure thing; there was no gamble. I suppose I had learned that lesson from my mother, a very wise Putagee; before you make a move, do your homework; assess the thing; don't take a wild gamble.
Taking Tradewinds to Trinidad in 1967, then totally unknown in the Caribbean – same scenario.  You could say it was speculation, but I wasn't taking any risks.  I had enough money to finance the trip and the four recordings for the band; three of the band members were Trinis so we had free accommodation and transport; and we didn't go there looking for money – we played free, four or five times.  Also, if nothing came of the trip, we were coming back to a steady gig in Toronto. Essentially, we took two weeks' vacation from the regular gig, but instead of going on holidays we travelled together on the Carnival venture.  In other words, while there was uncertainty about any of the songs becoming successful, there was no financial or career gamble of any kind involved. As it turned out, of course, purely from radio exposure in Trinidad, Honeymooning Couple became an overnight hit all across the Caribbean and Tradewinds were suddenly a presence in Caribbean music, but it could have gone the other way. If so, my point is that I was batting safe. I had done my homework on the venture; there was no money at stake.
Here's another example. It's 1982. I'm living in the Cayman Islands, and I had the idea to write an annual comedy show on topical matters similar to Eight O'Clock Jamaica Time in Jamaica, and The Link Show here.  Caymanians told me, "You're nuts.  This place is way too conservative for that. You're married to a Caymanian, but you will be crucified."  I was new there, I backed off.  I didn't take the gamble.  But there was a cartoonist in the local newspaper there who would do comical takes on local people, and two years later, with the idea still in my head, I began seeing framed copies of these cartoons in the offices of the very people she had been targeting.  It hit me.  Despite the opinions I'm hearing, the Caymanians are obviously ready to laugh at themselves, so the comedy show I had in mind was no gamble.  I hooked up Henry Muttoo to do the set design and direct; I wrote a different comedy show with lots of short pieces and original music, and we came up with the title Rundown – the Caymanian equivalent of metem – because of the mix of the revue.  The show was a smash for 18 years after it opened; I left Cayman, but Henry still puts it on every year.  Again, going in Rundown was no gamble – I had sussed out the public reaction, and I was co-producing the show with the Caymanian Cultural Foundation where I wasn't putting up any money – I was just putting up my work.
I can't think of any instance in my life where I took a wild gamble – on the outside it may have seemed so to others, but on the inside, where I was, it was always based on an assessment that said "safe." It's an approach I recommend.  Time and again, in the music business and a couple others I've been involved with, I've seen people go into a venture full bore, with high enthusiasm, but without careful assessment, only to have things go belly up in a few months.  Yes, you need the conviction of what you're doing, and you need to give it your all, but the conviction has to be based on calm examination – enthusiasm does not overcome reality.
You're obviously free to go your own way, and take a gamble on whatever comes across you; lots of folks are like that. When I was in Cayman I heard of two guys who would bet on which raindrop would reach the bottom of the window pane first.  That's not how I go.  I do my homework, and I bat safe.  For instance:  my heart is with West Indies cricket, always has been, but ask me to put a bet on them winning a Test match soon?  I'm not putting a dollar into that; I've done my homework.
Comments

Calypso achieved popularity with the arrival of calypso tents in Port-of-Spain, particularly from the first commercial recordings in the 1930s, and from the spread of the tents after World War Two ended in 1945.

In the bewildering variety of things that come over the electronic transom we now have on the internet, there occasionally comes a gem that stops you in your tracks; even more rare is the gem that gives you goose bumps.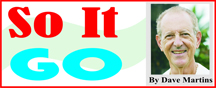 This week, in the aftermath of the Category 5 hurricanes ripping up the Caribbean, some gripping videos and still photos are making the rounds, and a standout in the lot is a BBC documentary on Hurricane Irma titled 'Apocalypse and the Aftermath'.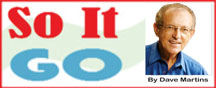 As anyone who has seen me perform knows, I frequently go off in some good-natured commentary on various things cultural, and one of them is the effectiveness of our dialect, so that a reaction from Bernard Fernandes, a diaspora Guyanese, lauding a point about dialect I recently made, leads me to shout, as I have before, for the value of our dialect and to consequently object when it is attacked.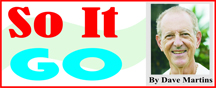 This past week I found myself once again being asked to explain to someone in the diaspora why I chose to remain in Guyana.