I've said it before.  Songwriters are people with a musical skill, but the genesis of what they do is observation. From a boy, I've been an observer, and observers don't discriminate – we observe everything, from the pivotal to the trivial – so obviously what catches our attention isn't always earth-shaking.  However, over the years we come up with some interesting insights into things around us.  For example: having spent a good chunk of time in several different countries, with my observing nature, and because I'm usually up at 6 most days, it struck me recently that poor people don't sleep late.  Virtually any time you see somebody, man or woman, still in bed at 10 in the morning that person is comfortable financially.  Poor people are up with the rooster (my mother was a 5 am lady) looking to hustle something; they're not in a decadent frame of mind; they have water to fetch, or firewood to chop; they have to make a dollar.  In fact, the pattern is so ingrained in some poor people that even when they're not poor any more they're up with the birds, as if they're on springs. I have a couple close friends like that. One of them is a Bajan who was poor once but not now.

When I visit his home, I'm up at 6, figuring is me one; in fact, he done exercise, bathe and read email.  Beautiful women, in most cases – not all cases, most cases – are a pain in the behind.  They have been told so many times, by all and sundry, that they're beautiful, and it affects them.When they enter a room, people stare; eyes follow them on the street; men gravitate, and inevitably this attention, initially uninvited, turns their heads. Furthermore, as the attention soon becomes obvious, and since it is clearly pleasing, the young ladies propel it. They start actively encouraging the notice by deliberately choosing their garments, their make-up, their accessories, even their shoes, for display rather than for comfort.They become focused on how they look, and on making an impression – it becomes almost a career – and as a result they often become, generally, vain and shallow people. Their conversation is mostly about them, and the opinions they have are largely related to fashion or style. In my younger days, I was in a relationship with one of these beauties, and I began noticing that she would often manoeuvre herself in public places to be within range of a mirror – she would be making occasional checks. The lady was a virtual movie star, but two weeks of her was all I could take.  Now, there are exceptions, but generally the beautiful ladies are nice to look at, but not to be around constantly.
I'm a fruit trees guy (if I can't eat it, I don't plant it) and, in particular, mangoes and sapodillas. On my property in Cayman, I had close to 40 fruit trees. Fourteen were mango, 7 varieties, but here's an observation that came only after I returned to Guyana: Julie mango trees can be enormous.  In other places where I've seen them – Florida, Cayman, Trinidad,  Barbados –  the Julie is notable for producing wonderful fruit while not generally growing more than 15 feet or so high.  Lately, however, it was a revelation to see some Julie mango trees in Guyana reaching heights of 40 or even 50 feet. The Women's Resource Centre property at Victoria, with that lovely estate house, is home to several of these monsters.  Apart from the Rupununi, I have not seen Julie mango trees anywhere in the world, of any variety, as big as those. In fact, I contradicted the Victoria folks when they told me those 50-footers were Julie; it was only when I got close and looked at the fruit that I realized I was wrong.  Those trees in Agricola are simply towering; the trunks are almost five feet across at the base; you'd have to be part monkey to climb one.  If anybody tells you a Julie tree is relatively small, set them straight. Now mind you, on any mango tree that big, Julie or not, it stands to reason you won't get a lot of the fruits, but those trees are very impressive. Drive up there and take a look; walk with your camera. One of the things I noticed in my time outside was that persons who are farmers, those literally working the land, are always solid, unpretentious people. It could be the exposure to the process of growing things, or to the predictability of nature, or perhaps the pleasure that comes from gathering the fruit of the earth, but starting in Canada, and later in the Cayman Islands, I saw time and again how honest and unaffected and giving farmers are. And on reflection, I could look back on my growing up in West Demerara, and partly in the Pomeroon, and see the same quality in the people there planting rice or ground provisions or coffee. Guyana is full of them; people who make you feel good about mankind.  Interestingly, farmers are generally people of some acuity; although sometimes lacking formal education, they have formed considered opinions on a number of things, and they're never wishy washy folk.  They strike you initially as laid back, but they will argue, politely but firmly, for what they believe, and they set the bar of personal behaviour very high. In particular, they spot phonyism (that's my word) a mile away.  On the latter point… in my time in Grand Cayman I became friends with a Caymanian farmer, Franklyn Smith (he introduced me to the unusual Vietnamese Nam Doc Mai mango).
A very civic-minded man, well-respected in his community, Franklyn ran one year in the district election and won a seat.  Less than a year into the job, he suddenly stood up in the Legislative Assembly one day and told the Speaker he was resigning; no discussion.  I saw him a couple weeks later. "Franklyn! What the hell happened?"  "Well, Dave, basically you can't be honest in that work. I can only deal with you one way – straight.  I see the need for politics, but it's not for me."  Check the people who work the land in this country; they're like that; they may sometimes jar you with their bluntness, but at the end of the day you know you're not getting any phonyism.
Comments
As anyone who has seen me perform knows, I frequently go off in some good-natured commentary on various things cultural, and one of them is the effectiveness of our dialect, so that a reaction from Bernard Fernandes, a diaspora Guyanese, lauding a point about dialect I recently made, leads me to shout, as I have before, for the value of our dialect and to consequently object when it is attacked.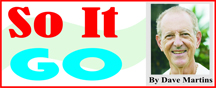 This past week I found myself once again being asked to explain to someone in the diaspora why I chose to remain in Guyana. 

Before I went to live in Grand Cayman in 1980, I felt that I had some idea of what a hurricane would be like – high winds, plenty rain, houses boarded up, stores closed, and, in the case of low-lying islands such as Grand Cayman, a few feet of sea-water coming ashore.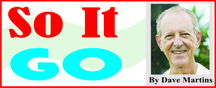 Caribbean media was awash this week with reports of Chris Gayle, playing for the St Lucia Stars in the CPL, as opposed to the Talawahs, the side representing Jamaica in the national tournament, running into some concerted booing from the crowd at Sabina, purportedly because of his disloyalty, or rejection of his roots.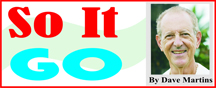 With the current CPL Cricket Tournament in full cry, a very nice lady from the local media called asking me to write something, in a lighter vein, on the event.