Anyone with even basic awareness must be conscious of the many difficulties we face dealing with daily life in Guyana. The examples abound across the board; yet another listing of them by me here would serve little purpose. However, almost every time I perform outside Guyana, as I did recently in Barbados, Toronto and Orlando, I find myself cornered by Guyanese living in such places who ask me in more or less the same words, "So how you coping with life in Guyana, boy?"  Indeed, as I write this, it occurs to me that the question actually comes even more frequently from folks right here in the homeland than from the ones outside.
It's a complex matter that can't be treated properly in a short gaff, and it is probably true that I have slightly different responses to the question, depending on who's asking, and who's listening, but a common thread in my answers is that even though there is inarguably much evidence of gloom in our country, there are also bright lights, in various forms, in the mix, and noticing them helps you to cope.  If we're paying attention, such 'bright lights' are certainly around, so the key to living here, for me anyway, is to embrace those examples.  These positive moments come in many forms. They can be generated by a particular landscape or a particular event or, perhaps, some improvement in our capability or our infrastructure, or an individual achievement of some kind, but the most striking examples are those generated by people in the work they do because those speak directly to our ability to function effectively and hopefully to excel.

Just this past weekend, for example, I launched a video of a song I wrote, over a period of several weeks, dealing with the issue of domestic violence, and, in particular, of male violence on women.  I had recorded the song, If You're a Man, at Krosskolor Studios, a few months ago, using local musicians, and I was subsequently able to get the support of the Ministry of Human Services who agreed for a video version which would increase the impact of the message.
The work of getting the song from CD to DVD format brought me into contact with several of the bright lights I'm referring to.  Three of them were the actors – Paul Budnah, Nuriyyih Gerrard and Becky Low – who played father, mother and daughter, respectively, in the video.  I had been steered to Paul and Nuriyyih by Gem Mahdoo-Nascimento – they were a product of her acting workshops – and I knew Becky's ability from having seen her work in a mangrove documentary.
The three of them were superb.  They were each a perfect mix of flexibility, ability, and composure with also enough assurance to contribute ideas and suggestions, but ultimately ready to understand the process of direction.  Simply put, all three of them were very professional in attitude and output, and they were a joy to work with.
Directing the video was Ian Rajkumar, a talented young man whom I found totally by accident but who turned out to have the ideal capabilities for this subject and who quickly grasped the concept I was looking for in the DVD – sensitive portrayals by the actors, and a grainy look for the video using half-light and shadow. Ian, and the cameraman Deonarine Chand, made several good suggestions for the production, and their attitude to the project was professional throughout.  Ian's marrying of the footage to the music in the editing process was almost perfect line for line.
In short, as I said in a note to Gem Mahdoo-Nascimento, amid all the drivel that you have to deal with in Guyana it's a lift to your spirit to run into Guyanese like the five I was involved with in getting  If You're A Man to this video stage.  Coming so soon after a column I wrote pointing out that Guyanese don't lack ability, what they lack is opportunity, this experience was a solid example of what I was talking about.
The video will be around local television, it is already up on YouTube, and just five days after the launch, the plaudits are already coming in.  Take a look for yourself and you will see the quality of the work produced by these five people, young in years but strong in ability and commitment. Notice the sensitive acting portrayals by Paul, Nuriyyih and Becky.  Check the sharply drawn moods of the lighting, and the striking close-ups; the use of slow motion and of computer images.  And then, beyond that, step back from what you see on the screen, and reflect on the process to get there – the attention to detail, to doing it over and over; to not settling for the frequent "it can wuk suh" acceptance of sub-standard work; to taking the time and the effort to get it right that went into this production.
Watch the video, for the message, yes, but notice it's also a display of fine acting, professional lighting and camera work, sensitive editing and clean audio, all of it delivered by Guyanese right here in Guyana.
These are people not only with specific skills but also with the commitment to do the work well.  It's something I will keep in mind the next time I feel despair about situations here; that's what I do; I notice the bright spots in the gloom; it helps me to cope.
And by the way – if you'll pardon me picking up my own horn – the song is pretty good, too.
Comments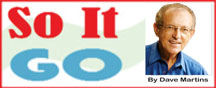 As anyone who has seen me perform knows, I frequently go off in some good-natured commentary on various things cultural, and one of them is the effectiveness of our dialect, so that a reaction from Bernard Fernandes, a diaspora Guyanese, lauding a point about dialect I recently made, leads me to shout, as I have before, for the value of our dialect and to consequently object when it is attacked.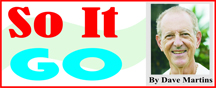 This past week I found myself once again being asked to explain to someone in the diaspora why I chose to remain in Guyana. 

Before I went to live in Grand Cayman in 1980, I felt that I had some idea of what a hurricane would be like – high winds, plenty rain, houses boarded up, stores closed, and, in the case of low-lying islands such as Grand Cayman, a few feet of sea-water coming ashore.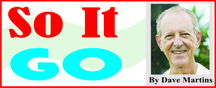 Caribbean media was awash this week with reports of Chris Gayle, playing for the St Lucia Stars in the CPL, as opposed to the Talawahs, the side representing Jamaica in the national tournament, running into some concerted booing from the crowd at Sabina, purportedly because of his disloyalty, or rejection of his roots.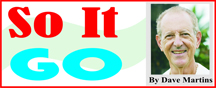 With the current CPL Cricket Tournament in full cry, a very nice lady from the local media called asking me to write something, in a lighter vein, on the event.