Many of us in the Caribbean have it in for the USA – the interference in the affairs of other countries; the deadly machinations of their agencies such as the CIA and the FBI; their massively corrupt system of lobbying government running in the millions of dollars daily; their opiate problem – the list goes on – but there are times when you simply have to hand it to America.
A prime example is their recent national election.  From a global perspective, to have such a pivotal event, almost a dead heat in some respects, with the world's most powerful position at stake, and for it to take place so smoothly and so free of conflict is, to say the least, remarkable. In those circumstances, it is almost incomprehensible that on voting day there would be not one protest, not one altercation, no instance of two voters, supporting different candidates, even shoving one another. Even in the long lines when systems malfunctioned, with voters standing in queues for several hours, as in Florida, peace was the order of the day.
And, even more strikingly, after the vote, with the outcome known, and the closeness in the popular vote clear, recrimination (apart from isolated sour grapes Republican comments) was nowhere to be found.  No raging loser screaming for a recount; no accusations of bribery or manipulation; no attempts to malign; no cars set on fire; so store fronts smashed.

Although not usually singled out, there is in that behaviour a sharp demonstration of the generous spirit of America. Contrasted with what takes places in such events around the world recently, where riots and burnings and loss of life occur, the comportment of the Americans, in such a pivotal election, is striking.
As the writer Tom Friedman said on The Charlie Rose Show on television, prior to the election, "We are considering replacing as President, a black man, whose middle name is Hussein, with a Mormon.  That tells you what America is." The level of magnanimity contained in the Friedman comment is a state that is increasingly rare around the world, and it is one that America's critics would do well to consider. It is a wonderful summation of acceptance, perhaps not felt by all Americans, but nonetheless displayed by the majority.
Worthy of praise as well, in the USA, is the level of higher education they have achieved. American universities, generally recognized as the best overall anywhere, are a magnet to the peoples of the world.  Even those who differ, and differ strongly, with America as a political entity are nonetheless drawn to those institutions of higher learning and are happy to meet the high cost of such privileged education.
America, and its neighbour Canada, also stand out for the strenuous efforts in the struggle to elevate women to a place of rightful balance in society.  Time and again, in the West, it is Americans, often females, who spearhead this advocacy while ignoring the potential career risk that goes with such thrusts, and more and more the American male is in there, as well, valiantly joining the push.
Historically, too, and continuing today, America is in the forefront as a harbour for immigrants.  People come there from all over the globe seeking the better life, and for most of them the search bears fruit.
It can be argued that this exchange is propelled solely by America's need for bountiful labour, but that motivation matters not to the new immigrant – he or she benefits in the process, and that's the principal criterion for millions of such people.
America is also notable for its level of social decorum.  Coming from Guyana where, for instance, the pedestrian on our streets is a highly endangered species, it is a revelation to go from that to American cities where not yielding to pedestrians gets you a blast not only from the pedestrian but from adjacent motorists, as well.
Unstinting pride in their country is another admirable quality one sees in America.  They value their systems and its benefits, and they're not about to wantonly fracture it in an impulsive moment. \
They wave the flag unabashedly; Americans in tears at a sports event, as their anthem plays, is a common sight.
Ultimately, however, perhaps because it is an infrequent occurrence, it is in the process of this national election, with some 99 million people voting, that the American example (and the Canadian one in their election) is most riveting.  We have our problems with America – no need to iterate them here – but in looking at how a country behaves in choosing its leaders – a process that is sometimes reeking with conflict and even violence – one sees, in the American display, a stunning example of a nation having reached a clear accommodation with the parts of its whole.
The peace and order of the whole process, unravelling hour by hour on television, was a demonstration of a mass of people dealing with a critical event in their lives in a mature and reasoned way.
In that melting pot of people from every country on earth, born in diverse cultures and languages, this equanimity and strong sense of concern, for self as well as others, comes across, through the immediate medium of television, as the truly remarkable thing it is.
This is a process of selecting people for national office, which is, to a large degree, a matter of handing power over to some and denying it to others, and thereby a time with all the ingredients for disputation and conflict.  To find in such a potential cauldron, that there can be order and patience and acceptance, without fail, is a truly astonishing thing in today's world.
Comments

Calypso achieved popularity with the arrival of calypso tents in Port-of-Spain, particularly from the first commercial recordings in the 1930s, and from the spread of the tents after World War Two ended in 1945.

In the bewildering variety of things that come over the electronic transom we now have on the internet, there occasionally comes a gem that stops you in your tracks; even more rare is the gem that gives you goose bumps.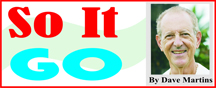 This week, in the aftermath of the Category 5 hurricanes ripping up the Caribbean, some gripping videos and still photos are making the rounds, and a standout in the lot is a BBC documentary on Hurricane Irma titled 'Apocalypse and the Aftermath'.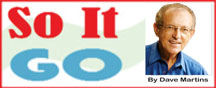 As anyone who has seen me perform knows, I frequently go off in some good-natured commentary on various things cultural, and one of them is the effectiveness of our dialect, so that a reaction from Bernard Fernandes, a diaspora Guyanese, lauding a point about dialect I recently made, leads me to shout, as I have before, for the value of our dialect and to consequently object when it is attacked.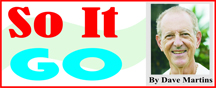 This past week I found myself once again being asked to explain to someone in the diaspora why I chose to remain in Guyana.