A few weeks after he copped the second runner-up position in the Guyana Telephone and Telegraph Company's (GT&T) first ever Bollywood segment of the Jingle and Song Competition, 23-year-old Joel Pharous dropped four hot tracks on the local market and is expected to release an album by May.
Joel, dubbed "Prince JP" writes all his songs himself and says they are inspired by his passion for writing love poems. Thus far, he has written 12 songs and recorded four: "What kinda life (BBM song)", "Go so nah (Reply to Holland-based Trinidadian Artiste Sally Sagram's 'Go so nah')", "Sally Wine Baby and Partying All Night". He shot the video for the BBM song last week.
"How could I have ever thought that you were my lover// Oh baby every guy I know got your number// So so so what kinda life girl you living// Every guy I know you BBM-ing" – chorus from the BBM song.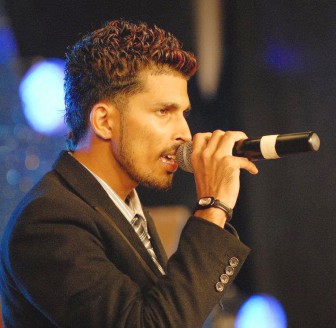 Joel said GT&T has paved the way for him to recognized as an artiste in Guyana and he is honoured by this. However, a troubling fact for him is that Guyanese do not support their Chutney/Soca artistes they way they support regional artistes especially the Trinidadians.
"I think most Guyanese are foreign minded where it concerns local artiste and that needs to be changed," he said.
He also said he is troubled about the future of the music industry in Guyana because of the lack of proper copyright laws and noted that if the government pays a bit more attention to instituting the copyright law the music industry can prosper and artiste will start producing music of more substance and quality without the fear of immense losses and losing sponsorship.
"I cannot make a living on music in Guyana because you don't gain anything. When you drop a track, everybody burns it. We don't get anything off it and it costs $20,000 to record a song and over $100,000 to make a video," Joel said.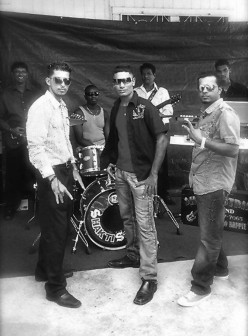 The rising chutney star said his music genre ranges and he is a crossover singer. He has been singing with popular Shakti Strings Orchestra, which is also responsible for recording of all his songs. He added that marketing and promotion of Guyanese music is not very good. He said he personally dropped his music off at the radio station for it to be promoted and only heard it once or twice as compared to the regional artistes whose music is being blasted numerous times on the radio stations.
He reiterated that Guyanese have to be more aware of their local artistes and appreciate them the same way they appreciate regional and international artistes, and that will eventually boost the music industry.

The export clerk at Demerara Shipping Company Limited is representing Guyana with his band at the second Chutney fest 'Clash of the Titans 2' on March 3 at the National Stadium and urged his fans to come out in their numbers and support their own as he is ready to dethrone Trinidadian Kris Persaud 'KI' and his band JMC 3Veni and this can only be possible with the support of the Guyanese fan base.
He also urged his fans to purchase his music only from Full Range Record Bar, which is the sole distributor.
Around the Web