By Jairo Rodrigues
Roger Hinds or as he is more popularly known, 'Young Bill Rogers' is not a peculiar name to most Guyanese calypso lovers. In total he has won four national competitions in his music career, the most recent being the title of Calypso Monarch in this year's Mashramani Competition and the National Health Song competition a month earlier.
He has travelled all over the Caribbean with a group called Caribbean Vision, which he said promoted "EduCulture" through drama and music. He represented Guyana in Carifesta 2006 and 2008. He also represented Guyana in Suriname in a gender-based violence workshop that was hosted by Caricom and the United Nations Women; he was accompanied by the former chutney Soca queen Fiona Singh, the actress Miranda Austin and Deon Johnson an Amerindian social worker.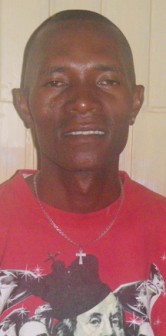 Young Bill Rogers was born in Campbellville, Georgetown.He attended St Gabriel's Primary School and then moved on to the now demolished Alleyne's High School. He continued his education at the Critchlow Labour College where he graduated with a Diploma in Industrial Relations. He describes himself as a "humble person who loves to give. I love caring and sharing".
Music was in his ears and in his heart as he grew up, his father – Bill Rogers – was an illustrious calypsonian, who, he noted, "lifted and impacted the lives of many Guyanese in terms of his music". He speaks highly of his father and mentioned that he came up with the idea of a two-day 'street thumping' Guyanese Carnival before the collective celebration of Mashramani was thought of. He also stated that his father placed Guyana on the recording map in 1934 when calypso was a huge success.
Roger Hinds is the author of The Life and Works of Bill Rogers and the Origin of Shanto Music in Guyana, which was released especially for Carifesta X. One of the fondest and earliest moments he can recall in his musical career was singing on a youth-themed show at the age of 13, hosted by the now defunct Guyana Broadcasting Corporation.
This talented artiste is popular for his song "Put It On" in the HIV/AIDS campaign but this year he adds the song that won him the title of Calypso Monarch "Soup Drinker", which he said focuses on political life and the Guyana elections season. He describes the song as "a piece with social and political commentary. It is a titivating, nail biting calypso with satire."
He also sang the winning song "Health is Important" for the National Health Song competition. He said that the song "is one with creativity".
When asked what motivated him to write 'Soup Drinker', he stated, "before elections, when everyone was campaigning, I went to all the political meetings… and I realised that all these parties having a race to see who's the champion, and how they adding into this soup bowl."
He said, "Soup Drinker" is based on Guyana's political air and the sense of how strongly our people are influenced by politics. He stressed that "politicians and patrons must laugh at their own mistakes and correct them, calypso is always commentary whether positive or negative; calypso looks at all the issues and explores… A calypsonian is the people's mouthpiece – you look at the facts, they [calypsonians] are probably the most creative artistes in the Caribbean and even the entire world."|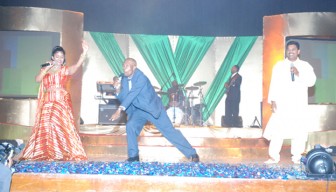 He said the overall competition was great and that "they were very good competitors I was up against, I wanted to win badly so I went out and did it, I was determined to win."
When asked to describe his feelings about winning he said, "I felt elated! This was my 2nd monarch winning, the first being in 2008 when I had sung 'We're Still a Paradise', which tells a story that no matter whichever part of the world you go, Guyana is still a paradise."
He also mentioned that the organisers of the Calypso Contest have to step up their game if they want to motivate people, he commented that "the Soca and Chutney competitions win millions of dollars in prizes, and the calypsonians have the same prize money for the past 9 years. If they raise the prize money they will see better quality and standard from the people."
He describes the crowd's reactions in the competitions as "not good but great!" He mentioned that "during the renditions they were loving the song and singing along".
But calypso is not the only genre of music Roger Hinds can sing, he entered 4 national competitions this Mash Season and won two. He was in the Soca finals this year with his song "Behind a Band". Over the years he has sung Soca and chutney and yes! He sang in Hindi in the 1999 and 2004 Chutney finals. When asked how it came about that he learnt Hindi, he said, "I used to go to Liberty cinema to see the Indian films and learnt a lot in terms of Hindi by reading the subtitles." Bill Rogers is also interested in drama and he acts from time to time.
Roger Hinds has a wide range of influences, from his father – his sole idol — to calypsonians from all over the Caribbean like The Mighty Sparrow, Kurt Allen, Sugar Aloes and Gabby. In Guyana he adores his colleagues Lord Canary, Mighty Rebel, Lady Tempest and the Mighty Juppe for their encouragement, inspiration, advice and support. But most importantly he draws his inspiration from God. He said, "I pray a lot and thank the Almighty". He also adores the work of his father who died almost 24 years ago and loves the power and inspiration he gets from his mother and his family.
He is a recording artiste who has two albums: 'The Best of Young Bill Rogers' and 'Young Bill Rogers Sings' which is an album of him covering his father's songs. In total he has written over 200 songs so far, most as a hobby.
At present, Roger Hinds works at Payless Variety Store as a sales clerk but he has big plans for the future. He mentioned, "I want to work on some more music, create more music, more dance music not only calypso but get more into dance music, put together another album, do some tours, perform in Caribbean competitions."
He has two children. And when asked about what he has planned in their future and if he would encourage them to follow the footsteps of their grandfather and their father he said, "I do hope so [that they are interested in music], I will let them learn music it is up to me to help and guide them the right way; when I sing songs or listen to music they participate."
Bill 'Young Bill Rogers' Hinds would like his fans to "Always aim high, have an objective and work in achieving that objective." Hard work, dedication and sacrifice are the three main elements of success, he said, as well as a very good attitude.
He also took the opportunity to give "a special thanks to those who helped me along in terms of support and sponsorship, without them I could've never be prepared, like Payless Variety Store, GT&T, Giftland Officemax, the National Library, Da Silva's Optical, F & H Printing, John Lewis Styles and my very good friend Nekechi St Jules from the National Library who always assists me in getting my lyrics together by typing."
Around the Web