Top Cat Theatre Productions, in collaboration with the Ministry of Education and Ministry of Culture, for the third year running is aiding students taking English B at 2012 Caribbean Secondary School's Examination (CSEC) on May 11, by staging the drama Old Story Time by the late Trevor Rhone around Guyana.
The initiative targets some 9,000 students in both government and privately run schools.
According to a press release issued by the executive director Godfrey Henry "since this venture's launch in 2010 there has been a commensurate improvement in literature performances, more so in drama papers".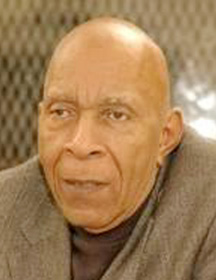 He noted that the play at its core is about the attitudes to difference in skin colour, both socially and economically in Jamaica for more than 35 years now. That all persons of colour are not equal is made painfully clear in the drama.
The production has a cast of acclaimed Guyanese actors. Miss Aggy is expertly played by Nicola Moonsammy; Travis Chase plays her son Len. National drama Festival winner Timolyn Barclay skillfully plays his wife Lois. One of Guyana's rated comedians and actor Chris Gopaul plays the role of George McFarlene the admired and respected high toned man who runs the town. Pa Benn the story teller whose character becomes both narrator and actor displaying the creativity of Rhone is played by Henry and finally Pearl, George's childhood girlfriend, is played by one of Guyana's budding actresses Candacy Baveghems.
Henry said the play has often been mistaken for a play that requires slow explanation, and obviously instituted a slow paced drama that bored the audiences. However he says this time around it will be "wildly entertaining".
Tickets cost $400 and all shows begin promptly at 11:00 hrs. The tour starts on March 28 at the Anna Regina Multilateral School then on March 29 at Lichas Hall Linden; New Amsterdam Secondary School on April 2; Skeldon Line Path Secondary on April 3; Lower Corentyne Secondary on April 4 and at the National Cultural Centre on April 10 – 12.
The tour is for the second year is being sponsored by Digicel.
Around the Web