(EUR) Since her mother's untimely death, Bobbi Kristina has been the focus for many.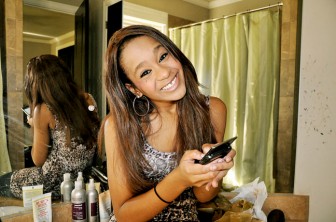 After having her first interview with Oprah and being the talk of the blogosphere, the young lady is getting ready to begin her career in showbiz, following in her mother's footsteps.
She signed a deal with Tyler Perry in a recurring role in TBS sitcom, "For Better or Worse," according to the Straight From the A blog.
She'll be the daughter of one of the stylists in the beauty shop owned by Angela, played by Tasha Smith.
But she's not getting into it alone. Pat Houston, Bobbi's aunt, is helping her along by negotiating contracts and managing her new rising star. Houston was Whitney's former manager.
The sitcom, which is based on the two "Why Did I Get Married?" films, has been picked up for a second session. TBS has ordered 35 more episodes and will begin airing in July.
Around the Web