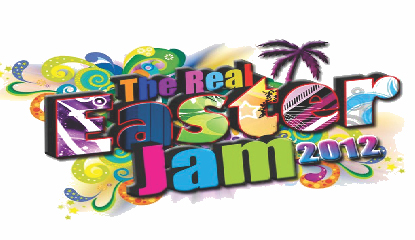 A slate of regional and local gospel artistes is set to perform on Easter Monday when the annual Real Easter Jam is held at the Malteenoes Sports Club Ground.
Gates will open at 10 am for what has been billed as a Family Fun Day Affair. The ground, according to the organizers, will be available for families to fly kites and enjoy the 'kiddies' corner which will feature free pony rides, videogames, face-painting, among other exciting attractions. Two Christian sound-systems, Turning Point and Corner Stone, will belt out non-stop gospel music. Parking will available in the ground and 500 free kites will be given out.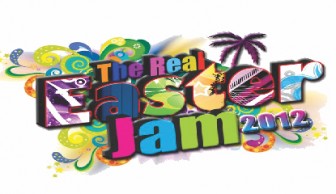 The concert starts at 5 pm and will feature song, dance, disc-jockeying and poetry. The headliners for the event are J-Square and Baby C from Trinidad and Tobago, Nexchange and Kereem Rodney from Jamaica, and the Guyanese contingent including Kester D, Dynamic Flames, Cross Carriers, Joel and Angie Browne, Amanda Peters, and Ryan Hoppie, a release from the organizers said.
The Real Easter Jam is the brainchild of Turning Point to Jesus Sound System and DancehallGospel. This year's event is managed by DJ Evangelist, a Guyanese residing in Canada, who operates DancehallGospel.com; Things Gospel headed by Rev Colin Edghill  and Legacy Management Agency.
Comments

Having been able to keep huge corporate client Demerara Distillers Limited has had Makeup Artist Cideca B Mangal turning heads for quite some time.

Dancehall artiste Keon 'Rictyza' Forde will be releasing three brand new singles just in time for the Mashramani season.

Authentic jewelry, handmade with stones and beads is accessible at the newly opened Divas Art and Craft Store located in the Avinash Complex on Water Street, which boasts of producing pieces that will last for a lifetime.

Nigel Butler, a former Burrowes School of Art student, is making great strides with his unusual artwork around Guyana.

The Guyana Ballroom Dancers Association (GBDA) hosted its third show and dance off last Saturday night at the King Solomon Hotel (Main Street Plaza).