Journalist, food writer and food stylist Cynthia Nelson's Tastes Like Home: My Caribbean Cookbook last year copped the prize of Best First Cookbook at the Jamaican national level of the Gourmand World Cookbook Awards.
A release from the book's publishers, Ian Randle Publishers , said that the book entered the award on the urging of its President Edouard Cointreau after catching a glimpse of the book at the 2010 Frankfurt Book Fair in Germany.
According to the release the Gourmand World Cookbook Awards is recognized as the only true international cookbook competition receiving yearly submissions of over 7000 books from more than 100 different countries around the world. In 2011, over 8000 books were entered from a total of 162 countries, with finalists coming from 71 different countries, Tastes Like Home being among the list.
Nelson, who is a weekly contributor to The Scene, in her book brings readers over 100 recipes from all parts of the Caribbean in an easy-to follow and engaging narrative style, complimented by over 200 mouth-watering photographs. It is described as more than just a cookbook, but rather a memoir that Caribbean people, home and abroad, connect with.
Tastes Like Home is available in fine bookshops internationally and online from Amazon.com and www.ianrandlepublishers.com.
Comments

GEMS Theatre Productions presents a new half an hour sitcom "Days Like Dese," a family-oriented comedy that surrounds the Rupauls, a middle-class Guyanese family.

Just three weeks short of the staging of the Miss Guyana Renaissance pageant, twelve ladies are kept busy perfecting dance routines, walk and speeches.

Twenty-year-old Keisha Brazh under the African name 'Serwah Mawusia,' is representing Ghana.

Put to task at the age of just ten to help to create the family's Christmas cake propelled Rabina Shivraj into a world of baking and decoration and today she has learnt the art of hooking her customers, first with her creativity and secondly with the taste of her creations.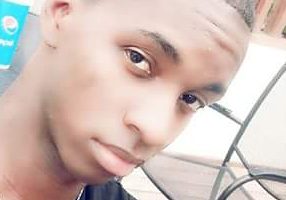 By Joanna Dhanraj With August fast approaching, the contestants of the Mr and Miss Guyana African Roots 2017 pageant are busy perfecting their skills for their big nights.