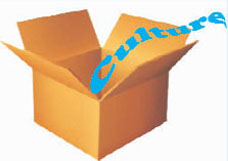 Anyone who missed the GT&T Feel the Beat live semi finals this past week at the National Cultural Centre, missed a spectacular show.
The top 9 contestants where tasked to perform in 3 rounds: Hip Hop Duos, Solos and Dancehall. As an extra bonus the contestants faced off in a Dancehall battle where the audience had to decide who won.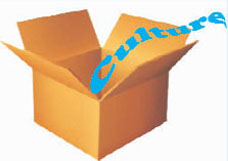 David dropped out of the competition because of an injury, leaving the top 10 with one short. Because of this uneven number, one set of the duos had an extra member and to be blunt – I didn't miss David or his contribution.
The special guest judge this week was Charmaine Blackman.
Hip Hop Round – 2½ minutes.
Natoya and Patricia
Keeping in mind that none of the dancers have ever attempted routines over a minute and generally hip hop is a vigorous piece to perform, Natoya seemed to get too tired too fast. She was panting for air just before a minute was up. Patricia handled herself. She exceeded my expectations and I just loved her expressions. Overall I loved this duo, they did improve and it was a great way to start the semis. But I may be a 'soft' critic. Clive Prowell mentioned that he really did not enjoy it and Charmaine said the synchronization was flawed.
The Scene's rating: 3 Stars
Quaison, Sonia and Sasha
When the dance started I jotted down my notes saying that the two girls would have been better off without Quaison. Boy was I wrong! Quaison did impress me with his Hip Hop routine. The girls were a mismatch however, they don't share equal strengths and that was quite obvious. Judge Jovan Wilson said the flaws were quite recognisable; Vivienne Daniel added that it was lacking energy and Charmaine concluded that their timing was off.
The Scene's rating: 3 Stars
Dominic and Adona
Feel the Beat could not have matched a better couple! Adona's outfit was beautiful, presentation phenomenal and Dominic's synchronisation with her – Wonderful! Dominic was flipping Adona in the air, twirling her and swinging her around, this really put some spice into their performance. Jovan commented that Adona is a firecracker who always outshines and that Dominic is just fit to dance. The Scene's rating: 4 Stars
Jemal and Nadata
Jemal is quite an experienced dancer in this genre of music and he was bursting out of his zone. He is a strong dancer which made Nadata a perfect partner; I never knew she had all of that in her. The dance was beautiful with an exceptional ending, the concept was fantastic and it was quite an enjoyable performance. Clive said he loved it and it was what he was looking for. Charmaine said the performance belongs in music videos.
The Scene's rating: 5 Stars
Solo Routines – 1 minute:
Natoya – Natoya attempted something she had never did solo before: Bollywood. She definitely pulled it off. Vivienne said you could see the quality coming out of her. The judges loved her performance and her energy. But as judge Jovan asked, was it enough?
The Scene's rating: 4 Stars
Quaison – Finally! Somebody interpreted an Adele song correctly. Quaison broke the bad record as he outstandingly performed "Set fire to the Rain".
Vivienne loved it. Jovan said he always have a way of connecting to the theme. Chief judge Clive pointed out that Quaison made the audience believe it, the emotional element was there.
The Scene's rating: 4 Stars
Adona – Adona is my girl, but I have to be impartial. She brought nothing new to the stage. It's as though dancehall and reggae is all she can do. It was not strong enough though the audience were going wild. Clive mentioned that every round Adona comes out as a little energizer bunny, but for this piece she lost her batteries. It can be summed up that the judges wanted more, they wanted diversity.
The Scene's rating: 3 Stars
Dominic – Wow! Big disappointment. Never has the entire cultural centre been so quiet than after this performance. The audience didn't like it and the judges picked up on that. Dominic's technique was okay but the expressions and the connection to the audience was dead! The judges remarked that Dominic danced only for himself and no one else, another pointed out that he needs to come out of his box.
The Scene's rating: 1 Star
Sonia – This was the best I have ever seen Sonia dance. Clive said she had stolen Adona's batteries. Of course Sonia danced an Indian piece but her consistency is improving and she can still bring it. Charmaine mentioned that her timing was off. This saw the audience burst out laughing; Charmaine is notorious for those very same lines, which she used repeatedly while judging the Jingle and Song competition.
The Scene's rating:4 Stars
Jemal – No big surprise here but Jemal danced to hip hop. Frankly I'm getting bored of Jemal and I was not the only one, three of the four judges agreed that they have seen it all before. Jovan was the exception. She said he remains so humble and she loves that about him. In my conclusion Jemal brought nothing new and that was what I was afraid of, nevertheless he always grasps the attention of his audience.
The Scene's rating: 4 Stars
Sasha – I really don't know what to say. Here's what the judges said: Jovan: I was a bit bored, it wasn't enough; Vivienne: The feeling was dead; Clive: I didn't like anything about that, I hated it; Charmaine: You didn't bring anything.
The Scene's rating: 1 Star
Patricia – This was unexpected and totally new coming from Patricia. Clive pointed out that this piece was a blast compared to what he just saw (Sasha). Jovan was just stunned at the transformation and commitment Patricia had to offer, she noted that her determination was expressive after giving birth about three months ago.
The Scene's rating: 3 Stars
Nadata –I wanted to see more! I wish it had never ended! This is something I have been waiting on for a long time that you would never find on American Dance Shows. Nadata definitely connected to her audience as she came on stage wearing a blood-smeared bridal gown; a large photo of Judge Clive Prowell in one hand and a blood-stained knife in the other. The expression on Clive's face was priceless! Clive asked for confirmation that it really was his picture and she nodded her head yes and stabbed the picture. Maybe out of fright or just honestly Clive said he thought the performance was fantastic! This piece was very creative and very expressive. The audience was in a loud uproar from start to finish! I have a feeling we will see a lot more of Nadata and she deserves my highest rating.
The Scene's rating:10 Stars
Dancehall Round – 2½ minutes:
Patricia and Natoya
Just wow! Dancehall down to the bone! This was the perfect blend of erotica and ecstasy, from presentation to synchronisation this duo was something to be seen! The audience was at its loudest. Jovan said it was lawless and we being Guyanese love it! She added that these are the kind of girls she has to keep her man away from.
The Scene's rating: 7 Stars
Sonia and Quaison
At the beginning, I started to think that Sonia should never perform Dancehall. I thought she was trying too hard until Mr Vegas' "Man a Gallis" came on; the passion and attitude just burst out – real mad woman when she found out about 'Teeshi, Anani and Boquesha'. Quaison really impressed me with his quick change in personas. Clive mentioned that Sonia looked like a white girl at a ghetto dance, "we are making a skettel out of you" he added.
The Scene's rating: 5 Stars
Dominic, Adona and Sasha
Adona, my girl! If there is one thing you can do darling is wine and Dominic, you got my best wishes – first time you have ever really wowed me. This piece didn't have the same reaction as the first two duos, but they brought a good show. Jovan commented that this was the Dominic she was looking for, a star; Clive however added that the trio brought it old school, but the flaws were there.
The Scene's rating: 4 Stars
Jemal and Nadata
From Spice's "Jim Screechie" to Mr Vegas' "Hot Wuk" these two proved phenomenal. Jemal had the moves but Nadata brought in everything else – a real Guyanese bad woman. When it was time to shine, Jemal faded during Beenie Man's "King of the Dancehall". He really did not impress me, lucky thing the performance ended in time just before it went downhill. Vivienne couldn't have said it better herself when she remarked that she felt her more than him, he didn't connect as it did for her.
The Scene's rating: 4 Stars
Bonus – Dance Battle: The dancers stood in a semi-circle and danced one by one – freestyle – to whatever Dancehall song was played by DJ Ceon through the Fusions Sound System. Their performances were rated by the audience's cheers. Below is an estimated rating of the loudest cheers per contestant:
Sasha – 2; Jemal – 5; Natoya – 4; Nadata – 7; Quaison – 5; Sonia – 3; Adona – 4; Patricia – 6; Dominic – 6.
The judges tallied the votes based on the night's performances and the accumulative texted votes for the past two weeks. Four contestants needed to be sent home. After a heart-warming review about the growth of each contestant, the judges cut Sonia, Sasha and Natoya. The bottom two dancers were Adona and Dominic with just three votes from Guyana separating them. Each judge had to give a 'YES' or 'NO' to determine who goes through, both contestants had 3 'YES' votes and Clive just couldn't find it in his heart to send home either one of them. Both were sent to the final, which will be held in two weeks. (Jairo Rodrigues)
Around the Web