(Headline Entertainment) Sean Paul and Damian Marley have been extremely explosive in 2012. Both superstars have been able to apply their uniquely hardcore sounds to international tones. Sean Paul's techno song "Touch the Sky" and Damian Marley's dubstep "Mek it Bun Dem" have added a distinct twist to their reputable musical collections.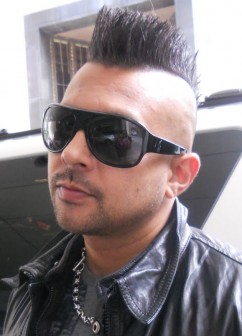 "Touch the Sky" is housed on Sean Paul's fifth studio album –'Tomahawk Technique', and merges Sean Paul's signature dancehall sound with a punchy techno beat –the beat being produced by DJ Ammo. The track is not typically Sean Paul's style as the performer explored techno for the first time. When asked why he ventured to these new grounds, Sean Paul expressed that he was quite comfortable with the exploration. He continued saying "Techno kinda reminds me of Reggae One Drop."
In 'Mek It Bun Dem', Damian Marley lays his flavour down on a unique Reggae-Dubstep rhythm from the internationally acclaimed producer, Skrillex. The song's flow-filled style is very appealing as it invokes a slow, spicy rock from its listeners. The track introduces Dubstep to the Jamaican massive and proves to be a good 'jam' to take a listen to.
Sean Paul is currently promoting 'Tomahawk Technique'. The collection is predominantly hybrid dancehall as the dancehall flavour has been merged with hip hop, pop and techno tempos as shown respectively in some of the album's hit singles "How Deep is Your Love", and "She Doesn't Mind". His new album is also home to more hit singles like "Got 2 Luv U", "Wedding Crashers" and "Dream Girl", all of which have videos which depict different aspects of the singer's personality.
The 'We Be Burnin' singer has maintained international success having released four memorable albums: 'Stage One', 'Dutty Rock', 'The Trinity' and 'Imperial Blaze'. Sean Paul has voiced many well-liked, cross-over Dancehall tunes like "Gimme the Light", "Like Glue", "Get Busy", "Temperature" and "Watch them Roll".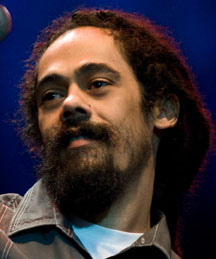 Damian Marley has been working closely with his family from Ghetto Youths International which boasts a collection of revolutionary artistes like Julian and Stephen Marley, Jo Mersa, Black Am I and Christopher Ellis. Since the start of the New Year, the label added reggae superstar, Wayne Marshall, to the collection of artistes.
Meanwhile, Jr Gong has just performed at two signature Jamaica 50 events: Reggae Sumfest on Saturday, July 21 followed by a performance at O2 in London on Thursday, July 26 on his 'Respect Jamaica 50' series tour alongside his Ghetto Youths International family. Damian Marley is known for hits "Affairs of the Heart", "Welcome to Jamrock", "Road to Zion", "It Was Written", "Still Searching", and others.
Around the Web