Following on the heels of the Sonu Nigam concert and Naya Zamana 17, the Guyana Hindu Dharmic Sabha brings to Guyana, famous Indian playback singer Shreya Ghoshal and troupe.
According to a press release, Shreya Ghoshal along with a troupe of 25 dancers, musicians and two male singers, along with local artistes, including Dharmic Nritya Sangh, will perform at the National Stadium on October 14. The release said the show, which is part of a month of activities in celebration of Diwali, the festival of lights, will cost patrons $20,000 for VVIP, $5,000 for VIP, $2,500 for General Seating and $1,500 for Standing. They will go on sale next week at the following locations: Dharmic Kendra, Prashad Nagar; Red Mango, Robb Street; Bhagwan's, Water Street; Harrinarine and Sons, Regent Street; E-Networks, Camp Street; Ashmin's Trading, High Street; The Murti Shop – West Coast Demerara; Spready's Snackette, Berbice; R. Gosai and Sons and M&M's Snackette, East Bank Demerara. Persons can call 227-6181 to reserve tickets or for further information. Diwali will be observed on November 13.
The release noted that Shreya Ghoshal, 28, has won 4 National Film Awards, 5 Filmfare Awards, 5 IIFA Awards, 5 Screen Awards and numerous others and is the most awarded female playback singer in the Indian film industry today.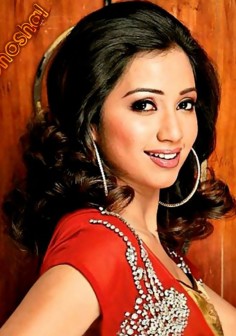 Shreya's career began when she won the Sa Re Ga Ma Pa contest. She caught the attention of legendary director Sanjay LeelaBhansali.  In 2000, he offered her the opportunity to be the voice of Paro, the lead female character of the film Devdas, who was portrayed by AishwaryaRai. Shreya sang five songs in the film. Her performance won her the Filmfare Award for Best Female Playback Singer, as well as Filmfare'sRD Burman Award for New Music Talent. She also won the National Film Award for the song "BairiPiya".
Among her most popular songs are Guyanese favourites "Teri Ore", "Dhola Re Dhola" from Devdas, "DhoomTana" and "Om Shanti Om" from Om Shanti Om among others.
She has worked in more than 180 films and is also listed among Asia's top 5 female singers for 2012. She has been a judge for Star Voice of India-ChhoteUstaad and was one of the judges in X Factor (India) with Sonu Nigam and Sanjay LeelaBhansali, the release said.
Shreya Ghoshal is on tour in North America and Caribbean and Guyana is her final stop.
Comments

GEMS Theatre Productions presents a new half an hour sitcom "Days Like Dese," a family-oriented comedy that surrounds the Rupauls, a middle-class Guyanese family.

Just three weeks short of the staging of the Miss Guyana Renaissance pageant, twelve ladies are kept busy perfecting dance routines, walk and speeches.

Twenty-year-old Keisha Brazh under the African name 'Serwah Mawusia,' is representing Ghana.

Put to task at the age of just ten to help to create the family's Christmas cake propelled Rabina Shivraj into a world of baking and decoration and today she has learnt the art of hooking her customers, first with her creativity and secondly with the taste of her creations.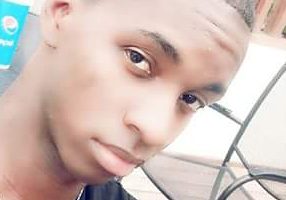 By Joanna Dhanraj With August fast approaching, the contestants of the Mr and Miss Guyana African Roots 2017 pageant are busy perfecting their skills for their big nights.