(Billboard) Britney Spears got down to business in her "X Factor" debut Wednesday night, dispensing blunt-but-fair rulings on some singers, cheery encouragement to others and even weathering a sad encounter with an old duet partner who was clearly past his prime.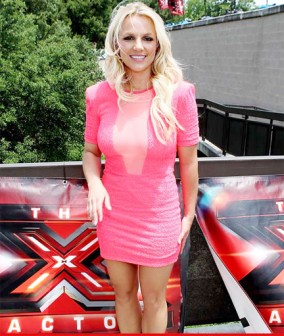 Throughout the two-hour premiere on Fox, Spears cast off her vacant-eyed reputation and showed herself to be a pro at delivering the kind of deliberate, tough-to-swallow feedback that often goes unsaid during these kinds of reality competitions. During an early montage of her best zingers, Spears and the word "no" became pals, and she was blunt with oddities like 50-year-old Shawn Armenta, after he sang his own composition "Candy Girls."
"I want to know who let you on stage. I feel uncomfortable with you even staring at me," she told him. At one point she just came out and told a singer, "You need a new teacher. To teach you how to sing."
One contestant heard exactly what a singer doesn't want to ever hear: "The singing came in and it wasn't very nice" and other times she was just funny, "I felt like I was listening to Alvin and the Chipmunks."
Spears was also sweet and surprising throughout, telling mini-Bieber standout Reed Deming, 13, that he was "completely and utterly adorable," and she embraced the quirky Quatrele Da'an Smith, a 21-year-old cake decorator who sang Lady Gaga's "Born This Way" in full drag. "You were off key a little bit but for the most part you were really entertaining," she told him. Smith made it to the next round, with only fellow judge L.A. Reid giving a no vote.
The night's most tense moment arrived when Don Philip, Spears' duet partner on "I Will Still Love You," from her debut album, hit the stage in an emotionally tender state. "I never thought I'd see you again," Philip told Spears after she recognized him. He broke down when Cowell asked what happened to him since his Spears-duetting days. "At the time I didn't feel like I was worthy. I didn't feel like I was okay. This time I want my shot."
His shot, a warbly version of Beyonce's "Halo," was an unequivocal miss, and Spears, though clearly disturbed by the encounter, did not sand down her blade. "I feel like through the years maybe you've gone through a lot of hardships and battles but your voice isn't really up to the bar of 'The X Factor' and what we want." Philip, whose solo songs include "Sugar" and "You Make Me Love You… More," became distraught backstage, sobbing that he "never wanted to hurt Britney" before the show panned back to Spears. "That was hard," she conceded. "Sometimes it's hard because I know what they've been through."
Of course Spears wasn't the only new judge for season two. Demi Lovato was her charming and sweet self throughout and acted as a counter weight to Spears' brash approach. She was big fan of Deming and Smith ("Oh my God I love you!"), and she took a personal liking to Jillian Jensen, 19, who brought Lovato to tears with her story of being bullied. "When you sang, you broke my heart." It also didn't hurt that she can sing.
Other standout contestants included "we are NOT a boy band" boy band Emblem3, who elicited squeals with their original cut "Sunset Boulevard," and Paige Thomas, who wowed all the judges. "You're flawless," Spears said.
While L.A. Reid acted as the more steady hand during the show, Cowell made it clear he was still the master at delivering acidic quips at unsuspecting singers.
"You sang like a dog trying to lay an egg," he told one. Another doozy, "There used to be boy bands years ago, there's five of them, and there's always one that doesn't sing. That's you."
The premiere began by showcasing Leona Lewis, Cher Lloyd and One Direction, the stars of the successful "X Factor UK." Nowhere to be seen during the telecast were Chris Rene and Melanie Amaro the finalists for the American version.
Comments

GEMS Theatre Productions presents a new half an hour sitcom "Days Like Dese," a family-oriented comedy that surrounds the Rupauls, a middle-class Guyanese family.

Just three weeks short of the staging of the Miss Guyana Renaissance pageant, twelve ladies are kept busy perfecting dance routines, walk and speeches.

Twenty-year-old Keisha Brazh under the African name 'Serwah Mawusia,' is representing Ghana.

Put to task at the age of just ten to help to create the family's Christmas cake propelled Rabina Shivraj into a world of baking and decoration and today she has learnt the art of hooking her customers, first with her creativity and secondly with the taste of her creations.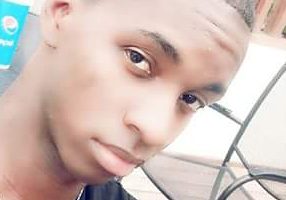 By Joanna Dhanraj With August fast approaching, the contestants of the Mr and Miss Guyana African Roots 2017 pageant are busy perfecting their skills for their big nights.