(Billboard) As earlier reported, Taylor Swift's 'Red' album explodes at No 1 on the Billboard 200, selling 1.208 million copies in its first week according to Nielsen SoundScan. It's the largest sales week for an album since 2002, when Eminem's 'The Eminem Show' sold 1.322 million in its first full week at No 1.
'Red' is only the 18th album to sell a million units in a single week since SoundScan started tracking sales in 1991.
Settling for a No 2 debut on the chart this week is Kendrick Lamar's 'Good Kid, M.A.A.D. City', starting with 241,000. The Top Dawg/Aftermath/Interscope set is Lamar's major label bow, after earlier charting with his Top Dawg indie release 'Section.80'. The last male artist to start with a bigger sales figure with his first major label full-length set was Drake, when 'Thank Me Later' launched with 447,000 in June of 2010.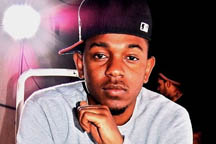 Lamar also hits No 1 on both the R&B/Hip-Hop Albums and Rap Albums charts.
Last week's No 1 on the Billboard 200, Jason Aldean's 'Night Train', chugs down to No 3 with 116,000 (down 72%). Another previous No 1, Mumford & Sons' 'Babel', dips 2-4 with 53,000 (down 27%).
Pop icon Tony Bennett steps into the top 10 with another duets album, this time pairing himself with an array of Latin music stars. His 'Viva Duets' release starts at No 5 with 36,000, following the top five success of 'Duets: An American Classic' (No 3, 2006) and 'Duets II' (No 1, 2011).
Guitarist/singer Gary Clark Jr makes a smashing debut at No 6 with his first major label studio album, 'Blak & Blu', selling 35,000 copies. The Warner Bros set also hits No 1 on the Blues Albums chart and follows his EP 'The Bright Lights', which has moved 82,000 to date. It reached No 91 on the Billboard 200 and No 1 on Blues Albums.
Rock band Stone Sour earns its third top 10 album on the Billboard 200 as 'House of Gold & Bones – Part 1' starts at No 7 with 31,000. It follows 2010's 'Audio Secrecy', which debuted and peaked at No 6 with 46,000.
P!nk's 'The Truth About Love' slides 6-8 with 25,000 (down 19%) while Lady Antebellum collects its fourth top 10 set with the No 9 arrival of 'On This Winter's Night' (just under 25,000). The 12-song album contains the six tracks Lady A released on its 2010 Target-exclusive EP 'A Merry Little Christmas'. Unlike 'Merry', the new set is widely available.
Rounding out the top 10 is Brandy's 'Two Eleven', dropping from No 3 to No 10 in its second frame, moving 22,000 (down 65%).
Over on the Digital Songs chart, PSY's "Gangnam Style" reigns at No 1 for another week, selling 255,000 downloads (up 11%). Far behind at No 2 is Bruno Mars' "Locked Out of Heaven," climbing seven slots with 161,000 (up 52%).
Ke$ha's "Die Young" is steady at No 3 (150,000; down 4%) while Maroon 5's "One More Night" rises a slot to No 4 (142,000; down 6%). Rihanna's "Diamonds" is up two rungs to No 5 (122,000; up 4%) and fun.'s "Some Nights" is a non-mover at No 6 (111,000; down 11%).
The chart's highest debut comes from Taylor Swift, who arrives at No 7 with "22" from her 'Red' album, selling 108,000. She also climbs in at No 10 with "I Almost Do" (76,000) from the same set.
Flo Rida's "I Cry" zips up four slots to No 8 (up 21%) and Phillip Phillips' "Home" rallies 15-9 with 85,000 (up 5%).
Overall album sales in this past chart week (ending Oct 28) totalled 6.28 million units, up 19% compared with the sum last week (5.27 million) and up 12% compared with the comparable sales week of 2011 (5.61 million). Year-to-date album sales stand at 240.43 million, down 4% compared with the same total at this point last year (249.29 million).
Digital track sales this past week totaled 21.08 million downloads, down 4% compared with last week (22.08 million) and up 5% stacked next to the comparable week of 2011 (20.10 million). Year-to-date track sales are at 1.098 billion, up 6% compared with the same total at this point last year (1.034 billion).
Next week's Billboard 200 competes with the same week in 2011 when: Justin Bieber's 'Under the Mistletoe' rang in the season with a No 1 debut, selling 210,000. Wale's 'Ambition' started at No 2 with 164,000 and Miranda Lambert's 'Four the Record' launched at No 3 with 133,000.
Comments

GEMS Theatre Productions presents a new half an hour sitcom "Days Like Dese," a family-oriented comedy that surrounds the Rupauls, a middle-class Guyanese family.

Just three weeks short of the staging of the Miss Guyana Renaissance pageant, twelve ladies are kept busy perfecting dance routines, walk and speeches.

Twenty-year-old Keisha Brazh under the African name 'Serwah Mawusia,' is representing Ghana.

Put to task at the age of just ten to help to create the family's Christmas cake propelled Rabina Shivraj into a world of baking and decoration and today she has learnt the art of hooking her customers, first with her creativity and secondly with the taste of her creations.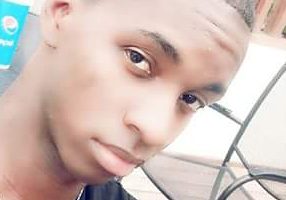 By Joanna Dhanraj With August fast approaching, the contestants of the Mr and Miss Guyana African Roots 2017 pageant are busy perfecting their skills for their big nights.