Nelsion Nurse, who was named Most Promising Designer for Guyana Fashion Weekend 2010, presents his first major collection 'Mystic Fury' tomorrow at the Theatre Guild.
According to a press release, Nelsion describes Mystic Fury as a dialogue with his spirit, telling his own journey through fabric selection, style, and silhouette. He crafts designs that speak volumes about his own metamorphosis. Nelsion said his mother Joan Woolford is a great influence and a resource for him to bounce off many of his ideas and plans; not necessarily for sanction, but for motivation, the release said.
Wearing the designer's clothing and that of supporting designers in the show will be Guyana's lead models, Meleesa Payne and Royan Abrams along with Carles Griffith, Natalya Thomas, Yohlanda Kerr, Latoya Whitehead, and Tyrone Hamid. Also appearing will be Jackie Hanover, Y3K and Keon Heywood, along with dances choreographed by Allison Glasgow.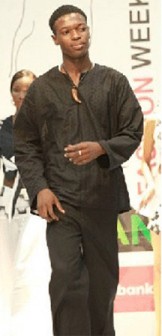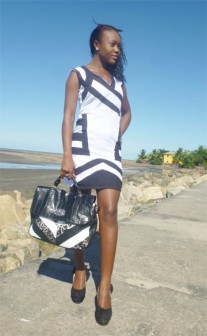 Supporting designers are Designer Portfolio 2012 winners: Andy Cummings, Shemeza Subrattie and Mwanza Glen. Other guest designers are Wynetta Jones and Natasha David who presented memorable collections at Guyana Fashion Weekend 2010.
According to the release, since his début winning collection 'Patches' in 2010, Nelsion has been consistently active. He has done costume art for children and adult Mashramani bands, set designs for public and private sector entities, won various Best Gown awards at pageants, including Miss Guyana Talented Teen and Miss Amerindian Heritage. He has also worked as production assistant for Caribbean fashion guru Richard Young during the Guyana Fashion Weekend and Guyana Model Search and Designers Portfolio.
The release said tomorrow's show could not have been possible without the help of persons like Sonia Noel, John Quelch, Kofi Branch of Kobra Management Caribbean, Sade Richardson, Carles Griffith, Jermaine Broomes, Wayne Barrow, Sanjay Puran, Gillian James of Willows Bridal Boutique, Lennox Cush of Star Party Rentals and Dr Paloma Mohamed.
Tickets for the show cost $2,500 and are available at the Theatre Guild and at Sonia Noel's fashion house in Barr Street, Kitty.
Comments

GEMS Theatre Productions presents a new half an hour sitcom "Days Like Dese," a family-oriented comedy that surrounds the Rupauls, a middle-class Guyanese family.

Just three weeks short of the staging of the Miss Guyana Renaissance pageant, twelve ladies are kept busy perfecting dance routines, walk and speeches.

Twenty-year-old Keisha Brazh under the African name 'Serwah Mawusia,' is representing Ghana.

Put to task at the age of just ten to help to create the family's Christmas cake propelled Rabina Shivraj into a world of baking and decoration and today she has learnt the art of hooking her customers, first with her creativity and secondly with the taste of her creations.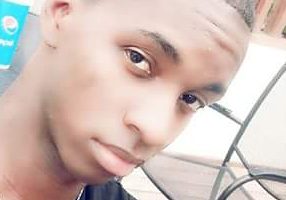 By Joanna Dhanraj With August fast approaching, the contestants of the Mr and Miss Guyana African Roots 2017 pageant are busy perfecting their skills for their big nights.