Comedic legends Habeeb Khan of Guyana and Oliver Samuels of Jamaica were honoured on November 4, when Guyana hosted the Caribbean Comedy Festival at Thirst Park, Georgetown.
Khan's award was for his many years of entertaining in the regional industry, while Samuels was awarded for transforming the stage of comedy and celebrating 42 years in the industry.
In his acceptance speech—a moment of seriousness amid a night of laughs—Samuels spoke of keeping the festival and the awards alive and urged the audience to support Caribbean artistes. Samuels also paid homage to Khan.
The event saw the biggest names in the regional comedy industry: Nikki Cosby, Errol Fabien and Learie Joseph of Trinidad and Tobago, Mac Fingal of Barbados, Fat Man George from Grenada, Birdman from Antigua and the comedians that made Guyana proud – Chow Pow, Henry Rodney, Kwasi and Odessa. The show was moderated by Samuels.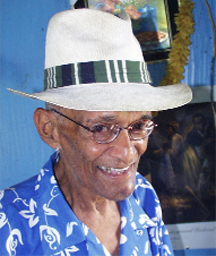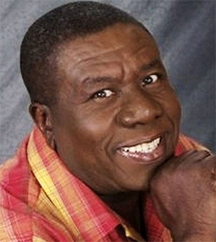 The evening's proceedings began an hour late but this was to the advantage of the thousands in attendance, many of whom arrived late.
Government officials Kwame McCoy and Odinga Lumumba were constantly picked on by the Guyanese comedians and a few others from the region. The mostly Guyanese audience were in a mood of merriment as the comedians tackled the government, police, social issues and culture.
Shelly G entertained the audience with some new songs from her upcoming album during a brief intermission.
Comments

GEMS Theatre Productions presents a new half an hour sitcom "Days Like Dese," a family-oriented comedy that surrounds the Rupauls, a middle-class Guyanese family.

Just three weeks short of the staging of the Miss Guyana Renaissance pageant, twelve ladies are kept busy perfecting dance routines, walk and speeches.

Twenty-year-old Keisha Brazh under the African name 'Serwah Mawusia,' is representing Ghana.

Put to task at the age of just ten to help to create the family's Christmas cake propelled Rabina Shivraj into a world of baking and decoration and today she has learnt the art of hooking her customers, first with her creativity and secondly with the taste of her creations.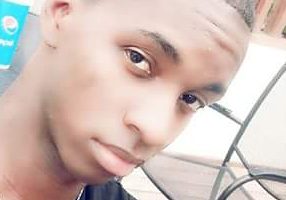 By Joanna Dhanraj With August fast approaching, the contestants of the Mr and Miss Guyana African Roots 2017 pageant are busy perfecting their skills for their big nights.