By Timothy Austin
For many adults Christmas is slowly becoming a depressing time of the year despite the commercial and religious messages of it being "the most wonderful time of the year" and of  "peace on Earth". The hours spent cleaning, searching for the perfect plastic tree and demolishing your already depleted bank account on gifts for relatives and friends, are guaranteed to put one in quite a sour mood. The solution is to find the best mood-changing Christmas music ever released and thankfully there is much to choose from. This list of my 10 best ever has traditional classics that will stir those childhood memories as well as contemporary hits that are sure to put you in a celebratory mood.
10: Ella Fitzgerald's 'Christmas'– For those who grew up in the 60s, no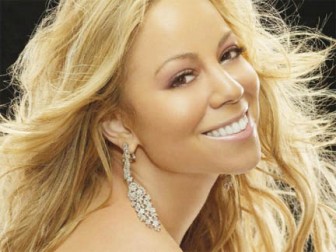 modern singer can compare to the original Diva of soul singing, Ella Fitzgerald. Her Christmas album is jam-packed with traditional holiday songs and carols that are sure to gratify any listener. Put this on while wrapping presents or decorating your tree and its pure magic! Ella's soothing soul singing adds nostalgia to any Christmas celebration. She avoids original material and soars on well established hymns including a stunning rendition of "Joy to the World", complete with a lush choir, as well as a calming version of "It Came Upon A Midnight Clear".
9. 'Home Alone' – At any given moment during the season some channel is airing the film Home Alone.  There is little doubt that this 90s film is the absolute favourite of many movie fans and the soundtrack, which features original music by famed composer John Williams (Jaws, ET, Star Wars) and classic holiday tunes, has not escaped popularity as well. It's not unusual to hear Williams' well-known "Home Alone" theme blasting from a co-worker's iPod or car stereo. If there is one soundtrack that recalls the magic of its film, "Home Alone" is it. From Kevin's mischievous acts to the magical moods created by the film's locations, Williams' score creates the perfect background for your Christmas shopping. The score earned Williams another Oscar nomination for the now classic song "Somewhere in my Memory" which is performed by a children's choir during several key scenes in the film, creating that nostalgic, innocent Christmas mood. Classic hits such as Brenda Lee's "Rockin' Around the Christmas Tree" add to the soundtrack's fantastic holiday atmosphere.
8. Kenny and Dolly's 'Once Upon A Christmas' – I think it's time we forgave them for that over-the-top and tacky Christmas special which premiered in 1984 and has been making the television re-runs ever since. While fans refer to the television special as a "classic", we all know that without the gorgeous music, Kenny Rogers and Dolly Parton could have been imprisoned for the hideous costumes, sugary story lines and tactless script. The album which inspired the television show is by far the best written Christmas album of all time, thanks mostly to Dolly Parton's bottomless song writing talents. After all, the country diva did pen Whitney Houston's "I Will Always Love You". In 'Once Upon A Christmas' you find yourself recalling everything from lost loves to deceased family members you remember especially at Christmas. The songs are simply fantastic especially "Christmas Without You" and "Once Upon A Christmas" with its stunning orchestral opening and heartfelt vocals from Parton and Rogers.
 7. N*Sync's 'Home for Christmas' – For a different generation, the boy band N*Sync could do no wrong in 1998. This included its platinum selling holiday album featuring the hit "Merry Christmas, Happy Holidays". While it may be easy for some of us to dismiss the album as teen pop, for those who grew up during the boy band and Britney Spears era, the album brings back memories, especially the upbeat and dance- ready "Merry Christmas, Happy Holidays".  Perhaps it's unfortunate that some dismiss the album, since it delivers some truly awe inspiring music including an acapella version of  "O Holy Night" as well as a soulful rendition of "The First Noel".
6. Mariah Carey's 'Merry Christmas II You' – The newest entry on the list is the platinum selling follow-up to 1994's 'Merry Christmas' by the undisputed Queen of Christmas, Mariah Carey. The album continues to gain momentum to be on par with the universally beloved 'Merry Christmas'. It is, quite frankly, the most upbeat Christmas album in years. The highlight is obviously the dance friendly "Oh Santa" which went on to top the Billboard R&B and Holiday Song Charts. Carey delivers quick, staccato vocals to a pop beat that is sure to get you off your feet and humming along. The song has been featured in dozens of commercials and films since its 2010 debut.  Other album highlights include Carey's duet with her opera singing mom in "O Come All Faithful" and the sensational dance club version of "Auld Lang Syne". Fans of the Charlie Brown Christmas special appreciate Mariah's take on "Charlie Brown Christmas" with her sultry jazz vocals. No one will be disappointed by this album since beyond the spirited holiday atmosphere it generates, Mariah's multi-octave voice is sure to thrill.
5. Josh Groban's 'Noel' – Even if you are not a fan of the best-selling tenor with the voice of gold, 'Noel' is a traditional Christmas album that few can resist. The listener will be impressed by the wall-to-wall traditional classics and carols, but it is Groban's skyscraper vocals that will inspire, especially on tracks such as "Ave Maria", "What Child is This?" and "Panis Angelicus".  Indeed, this album will help you to recall all those family moments that made Christmas of yesteryear so special. It illustrates why he is revered as the best tenor alive.
4. Barbra Streisand's 'Christmas Memories' – Barbra Streisand remains a classic choice for anyone seeking outstanding female vocals on a holiday album. 'Christmas Memories' is an exemplary compilation of traditional and new holiday songs that allow Streisand's superior soprano vocals to soar. What I particularly admire about the album is that while it contains awesome versions of classics such as "I'll be Home for Christmas", Streisand takes big risks with new songs such as "I Remember" which is sure to make listeners reminisce. I particularly like the line "…as I plug in my artificial tree". The song is sure to leave you with that warm, nostalgic feeling. However, make no mistake, Streisand's limitless voice is the star attraction of the album.
3. 'A Motown Christmas' – For one of the most complete compilations of beloved holiday classics look no further than 'A Motown Christmas'. Here you will find all of your favourites from The Supremes and Stevie Wonder to Smokey Robinson and The Temptations.  In fact, no holiday can be complete without The Supremes' beloved rendition of "Santa Claus is Coming to Town" or "I Saw Mommy Kissing Santa Claus" by The Jackson 5. It is hard to imagine a more sensational collection of R&B styled Christmas hits. With standard songs such as "Rudolph the Red-Nosed Reindeer" by The Temptations, this album will have you reflecting on your most cherished holiday memories.
2. Nat King Cole's 'The Magic of Christmas': Let us all agree – Nat King Cole is the undisputed King of Christmas. His voice seems built especially for Christmas music as it easily stirs that whimsical feeling we all experience at some point of the season. 'The Magic of Christmas' remains one of the best-selling holiday albums of all time and it's not hard to see why. On tracks such as "O Tannenbaum", Cole's mellow vocals create the perfect reflective atmosphere. His trademark croon is sure to change your mood with amazing renditions of "Hark! The Herald Angels Sing" and "O Little Town of Bethlehem", but it is his universally praised version of "The Christmas Song" that brings the house down. This classic song has been covered by dozens of artistes, but critics and fans agree that Nat's version remains the most superior.
1. Mariah Carey's 'Merry Christmas' – No one will argue with this selection for the number 1 Christmas album ever recorded. Indeed, there is little dispute that Mariah Carey is the Queen of Christmas thanks to this multi-platinum album. If your radio is on you are bound to hear one of her Christmas songs and few can stop the festive feeling that arises. In fact, her version of "O Holy Night" is constantly referred to as the best version of the traditional song, partly due to her glass shattering whistle note towards the end. What I particularly like about this album is that despite Carey's use of her trademark melisma, she maintains the beautiful structure of classic songs such as "Silent Night" and "Joy to the World" complete with rousing choirs. But it is her sensational "All I want for Christmas is You" that steals the show. Critics constantly refer to this Carey hit as the newest holiday standard; both the lyrics and the music were written by Carey, reportedly on a small Casio keyboard. "All I Want for Christmas" has been covered by more artistes than any other modern song. Currently there are over 10 versions of the song charting on iTunes with Mariah's original at number 1. The country band Lady Antebellum and Ce Lo Green are the newest artistes to cover the hit in 2012, perhaps generating more than enough royalties for Carey to send both of her twins to college all the way to the doctorate level.  Like the diva or not, no one dead or alive, sings a Christmas song like Mariah Carey. http://timothyandrewaustin.blogspot.com/
Comments

GEMS Theatre Productions presents a new half an hour sitcom "Days Like Dese," a family-oriented comedy that surrounds the Rupauls, a middle-class Guyanese family.

Just three weeks short of the staging of the Miss Guyana Renaissance pageant, twelve ladies are kept busy perfecting dance routines, walk and speeches.

Twenty-year-old Keisha Brazh under the African name 'Serwah Mawusia,' is representing Ghana.

Put to task at the age of just ten to help to create the family's Christmas cake propelled Rabina Shivraj into a world of baking and decoration and today she has learnt the art of hooking her customers, first with her creativity and secondly with the taste of her creations.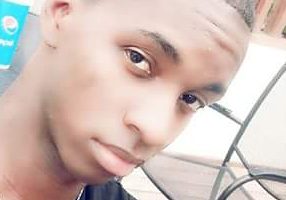 By Joanna Dhanraj With August fast approaching, the contestants of the Mr and Miss Guyana African Roots 2017 pageant are busy perfecting their skills for their big nights.