She slipped and landed on the floor but Miss Guyana Universe Ruqayyah Boyer sprang up back with such agility one could believe that her slip and slide was choreographed into her walk across the Miss Universe stage in Las Vegas as she modelled her evening gown in the   Preliminary Competition on Thursday night.
Ruqayyah struck a pose fit for a queen after she fell and had the audience behind her as they clapped enthusiastically while she smiled beautifully. The competition was web broadcasted and many persons supported Ruqayyah on Facebook and congratulated her for recovering so quickly and artfully after she stumbled. One poster even suggested that the stumble might have been a plus for the Guyana queen as she may receive points for the artful recovery.
She looked splendid in the Michelle Cole designed gown and if the pageant is to be judged from the Facebook reviews one receives Ruqayyah is in a good place, since with few exceptions support for her on the social network has been superb.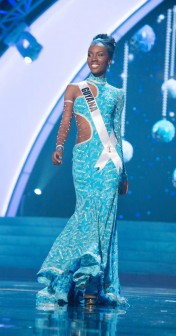 Ruqayyah was expected to model a beautiful costume designed by Dr Kurt Stephenson last evening as preliminaries for the December 19 competition at the Planet Hollywood Hotel continued.
The Caribbean American Domestic Violence Awareness (CADVA), which has been working with Ruqayyah on her domestic violence platform, has announced that it was able to obtain authorisation into the Miss Universe pageant for Radio Guyana International—an internet-based radio—which will have a representative at the event doing live interviews and broadcasts with the Caribbean contestants.
Meanwhile, the organisation said it is shifting its attention to prevention and safety in domestic violence situations. It said it has done significant work in building the platform for sensitisation and creating a public awareness campaign since 2010 with the original message of 'Break the Silence, Say No To Violence'.
Since then, it said, it has conducted awareness, educational and interactive sessions using visual arts, community events, skits and as recently as August this year, the first youth conference under the theme: 'International Youth Conference against the Contagion of Violence 2012'.
"Many groups have now taken up the mantle, and are leading the way in this regard. CADVA feels it has successfully brought awareness and education as part of their initial launching phase of their plan in 2010," the organisation said.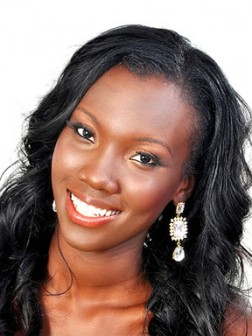 The organisation said it continues to explore and research other areas to assist our community in combatting domestic violence. It has created "a smart plan within a safety plan" on how to practice prevention and safeguarding oneself from getting physically harmed. This plan is now considered to be Phase II of several phases yet to be released. It will be introduced to communities in 2013.
It continues to expand with prospects in the works for other Caribbean countries, including Trinidad and Tobago, where the second International Youth Conference is scheduled to be held. As the end of 2012 approaches, CADVA formerly announced its partnership with Radio Guyana International (www.radioguyana.fm) to spread its global message. Radio Guyana International is the premier internet radio with live events and DJ's from around the globe. Great music, community updates, events and much more.
In addition, CADVA released its partnership with Rikki Jai, a Caribbean musical artist and a 7 times winner of the International Chutney Soca Monarch King competition. These partnerships with artists, radio, media and countries facilitate the message of using Many Voices on One Cause as they continue to embark in areas yet to be explored on the domestic violence front.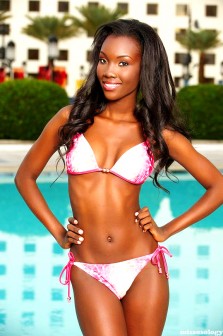 CADVA will wrap up its final event for 2012 with Adelphi University in Long Island, New York early December as part of the university's continuing education development using visual arts. CADVA's series of paintings; Reflections, Faces of Domestic Violence will be on display.
Comments

GEMS Theatre Productions presents a new half an hour sitcom "Days Like Dese," a family-oriented comedy that surrounds the Rupauls, a middle-class Guyanese family.

Just three weeks short of the staging of the Miss Guyana Renaissance pageant, twelve ladies are kept busy perfecting dance routines, walk and speeches.

Twenty-year-old Keisha Brazh under the African name 'Serwah Mawusia,' is representing Ghana.

Put to task at the age of just ten to help to create the family's Christmas cake propelled Rabina Shivraj into a world of baking and decoration and today she has learnt the art of hooking her customers, first with her creativity and secondly with the taste of her creations.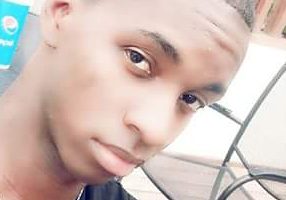 By Joanna Dhanraj With August fast approaching, the contestants of the Mr and Miss Guyana African Roots 2017 pageant are busy perfecting their skills for their big nights.