(Billboard) At first glance, the 2012 year-end R&B/hip-hop charts mirror those of 2011. Many of the same names are back in the limelight: Kanye West, Lil Wayne, Beyoncé, Nicki Minaj, Drake, Rihanna and Chris Brown, to name a few.
However, a closer look reveals a host of newcomers and established acts who left their own indelible footprints on the year: Frank Ocean, 2 Chainz, Kendrick Lamar, Future, Miguel, Anita Baker, Brandy, Usher, Mary J. Blige, Trey Songz, Tyrese and Tamia.
Young Money/Cash Money returned as an omnipresent force in 2012. Drake — whose 2010 debut 'Thank Me Later' kept the rapper in the mix last year — wrapped up 2012 at No 1 on the year-end R&B/Hip-Hop Artists recap, thanks to his 2011 sophomore studio album, 'Take Care'.
Also the top male artist on the all-genre Top Artists tally, Drake further reigns at No 1 on year-end recaps Top R&B/Hip-Hop Albums (with 'Take Care') and R&B/Hip-Hop Albums Artists.
YMCM colleague Nicki Minaj sashayed to No 3 on R&B/Hip-Hop Albums with 'Pink Friday: Roman Reloaded'. Minaj also finished in the top three on the R&B/Hip-Hop Artists and R&B/Hip-Hop Albums Artists. On the strength of her sixth album, 'Talk That Talk', Rihanna ends the year at No 2 on the overall R&B/hip-hop artists recap. Meanwhile, Kanye West Presents G.O.O.D. Music 'Cruel Summer' — from which "Mercy" springs — is No 15 on the R&B/Hip-Hop Albums recap. Beyond West, Jay-Z and other established stars (Rick Ross, Lil Wayne, Nas, Flo Rida, Young Jeezy) who turned in strong chart performances this year, a host of next-generation rappers also cranked up major noise.
Among those leading the charge: Kendrick Lamar, Future, Ca$h Out, French Montana, Tyga, Big Sean, Wiz Khalifa, Wale, J Cole and LoveRance. On the R&B front, Beyoncé rules at No 1 on R&B/Hip-Hop Songs with "Love on Top." Her 2011 album, '4', claims No 13 on the year-end R&B/Hip-Hop Albums recap. Also weighing in prominently are such genre stalwarts as Usher, Mary J Blige and the return of Trey Songz with 'Chapter V', spinning off the No 7 R&B/Hip-Hop Songs hit "Heart Attack." Other strong showings on the songs chart include Chris Brown, Tyrese, Estelle, Brandy and John Legend with Ludacris.
This year, however, all ears were tuned to the left-of-centre, critically acclaimed vibrant R&B personified by Frank Ocean and Miguel. Ocean's breakthrough debut, 'Channel Orange', claims No 12 on R&B/Hip-Hop Albums. The chart-topper on last year's R&B/Hip-Hop Songs recap with "Sure Thing," Miguel places twice on that tally this year: His guest spot on Wale's "Lotus Flower Bomb" puts him at No 3 and "Adorn," from sophomore set "Kaleidoscope Dream" is No 6.
Comments

GEMS Theatre Productions presents a new half an hour sitcom "Days Like Dese," a family-oriented comedy that surrounds the Rupauls, a middle-class Guyanese family.

Just three weeks short of the staging of the Miss Guyana Renaissance pageant, twelve ladies are kept busy perfecting dance routines, walk and speeches.

Twenty-year-old Keisha Brazh under the African name 'Serwah Mawusia,' is representing Ghana.

Put to task at the age of just ten to help to create the family's Christmas cake propelled Rabina Shivraj into a world of baking and decoration and today she has learnt the art of hooking her customers, first with her creativity and secondly with the taste of her creations.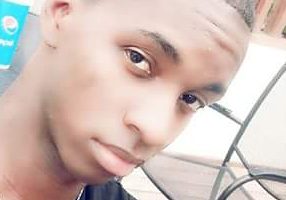 By Joanna Dhanraj With August fast approaching, the contestants of the Mr and Miss Guyana African Roots 2017 pageant are busy perfecting their skills for their big nights.