By Jairo Rodrigues
From the beginning of his career on stage at Carifesta X to being awarded the 2012 Best Actor at the National Drama Festival, Mark Kazim has always been full of surprises and he is well on his way to etching his name in the annals of Guyana's drama.
Prior to 2008, drama was not really on his radar, although he had always had a passion for directing. It was his ex-wife, Sabrina Kazim who saw advertisements in the media for prospective dramatists to take part in workshops as Guyana prepared for Carifesta.
Mark said he was interested in the directing class, but it was already full so he and his then wife ventured into drama since they both had a little experience in the field.
Joining other young and eager dramatists, they did the acting course offered by the Ministry of Culture, Youth and Sport for the art festival. He recalls that Henry Rodney was among the tutors.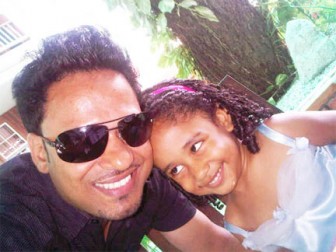 Soon, Mark was in the middle of show business as his love for the art grew. He recalled that his then wife always encouraged him to participate and excel.
"I figured knowing about acting will also be a plus as a director," he said, "And I have grown to love acting too.
"Drama for me is being able to embody different characters and give life to them; it is a way of learning, transforming… Drama gives me the chance to experience different extremes and learn about people and their capabilities, their innermost battles, their fears and thrills; their experiences. It gives me a chance to let go of my inhibitions."
Mark said he is inspired by strong and ambitious people who genuinely appreciate what he does. He said he draws inspiration from his mother, who he loves and misses and who recently migrated, as well as Lyndon Jones, Mahadeo Shivraj, Leon Cummings as well as other dramatists and for different reasons. Positivity is a driving force in his life and he gains no less from his daughter Zaara, who serves as his biggest motivator. "She is by far the most important person in my life," he said.
While Mark could not settle on what was his best role, he was especially proud of what he has achieved this year as an actor. For the National Drama Festival he took on four completely different roles and was nominated for each one. He played a blind father in The Blind Truth, a Chinese gangster in The Golden Scheme, a sexual predator in Imprisoned and a concerned son in the million-dollar award winning play 83 Million Gees.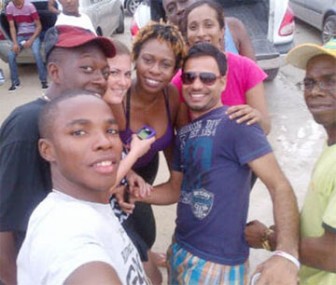 But it was Virtues, a play written by Collette Jones Chin and directed by Sonia Yarde that saw him snare the 2012 National Drama Festival's Best Actor Award. Virtues, a play within a play that saw Mark acting as a schoolboy and a vagrant, had premiered before the festival, but it was still reviewed by the panel of judges.
Mark said he was blown away at hearing his name announced as the winner, never expecting to win when he was competing against experienced artists like Ron Robinson, Henry Rodney, Derrick Gomes, Michael Ignatius and Kijana Lewis.
Proud to have been a cast member in the play 83 Million Gees which received the Best Production Award of 2012, Mark called it, "a great learning experience. I am totally in awe of Mr Hollingsworth's directing, the entire cast was awesome and I got to work with Mahadeo Shivraj again."
He gave kudos to Mahadeo for teaching him about acting for the camera as opposed to the stage. "Sheron Cadogan-Taylor is a great person, Michael, Chris, Lloyda, Derrick, Nikki and Shameeza are all people I admire and learn from."
This Charlestown born, West Demerara bred thespian is passionate about being a positive, uplifting person. He lived in Broad Street, with his grandmother, mother, two sisters and two uncles before moving at the age of seven to the West Demerara Region to live with his father.
He recalled that he was loved for having long, wavy, light brown hair.
Mark recalled that his mother was always busy working and travelling, though she made the effort to comfort them and always got them fantastic gifts especially around the Holidays. He expressed that his grandmother played an important moral role when he was growing up and he had his uncles who included him in what they were doing. His brother was born after they moved to Region Three.
He expressed that in neither household was he ever brought up strict; he enjoyed a lot of freedom, but was a frequent Church, Mandir ad Masjid goer before officially converting to Islam at the age of nine.
He said that he was always fearless and hyper, which resulted in him constantly injuring himself, "I got a lot of stitches and scars from back then."
He still gets physical nowadays, playing sports like cricket and basketball in his spare time and running as often as he can. He describes himself as a huge nature fan who finds himself in green environments on the weekends.
But as far as family relations go, the cast and crew of Nothing to Laugh About are like family to him. He said that wherever he is with them, he always has fun.
Mark has his mind set on directing by 2013 but for now it's about improving his craft and learning as much as possible about theatre in general. He expressed that the National Drama Festival is a great idea because it provides an avenue for talented people to be brought to the light.
He enjoys the club scene and likes partying with fun people even though he doesn't drink alcohol. He enjoys spending time with his daughter Zaara, so much so that he is making it a priority in his life and a New Year resolution. He jokingly said, "I am trying to make her my best friend. Right now, she is my boss."
When asked if he had any message for his fans, he told The Scene: "I would like to advocate the power of thought. I believe that what your mind conceives you will achieve and it is with this belief that I strive to always remain positive and have positive thoughts. So I urge persons to be ever conscious of what thoughts your mind generates, positive thoughts breed positive light."
Comments

GEMS Theatre Productions presents a new half an hour sitcom "Days Like Dese," a family-oriented comedy that surrounds the Rupauls, a middle-class Guyanese family.

Just three weeks short of the staging of the Miss Guyana Renaissance pageant, twelve ladies are kept busy perfecting dance routines, walk and speeches.

Twenty-year-old Keisha Brazh under the African name 'Serwah Mawusia,' is representing Ghana.

Put to task at the age of just ten to help to create the family's Christmas cake propelled Rabina Shivraj into a world of baking and decoration and today she has learnt the art of hooking her customers, first with her creativity and secondly with the taste of her creations.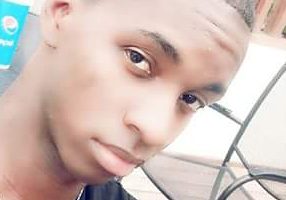 By Joanna Dhanraj With August fast approaching, the contestants of the Mr and Miss Guyana African Roots 2017 pageant are busy perfecting their skills for their big nights.