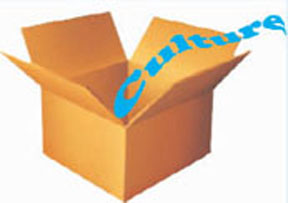 Guyana's first ever reality dance competition, hosted by telecommunications giant GT&T has started, coming just after the hype of the Jingle and Song Competition. Feel the Beat, as the competition is called, started with auditions two weeks ago. This week featured the battle of the groups. After the 50 contestants were selected they were placed into ten groups of five. Their challenge was to present a 90-second dance for the judges to prove their worthiness to move on to the next round. Although they were presented as a group, each contestant was judged on their own individual performance.
While some groups beat up the stage others should've been beaten off the stage. Here is The Scene's analysis of the top seven most talked about groups.
Beyond Fierce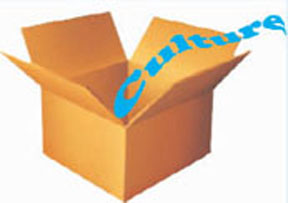 Beyond Fierce came out on stage well presented, but the moment I heard Beyoncé's "Countdown" I knew that they were in trouble. Beyoncé is a pop artiste whose performances cannot be replicated easily. She herself is an image that is beyond fierce so I suppose every dancer interpreting her songs must do the impossible – they, however, did not. I enjoyed their performance but I also agreed with the judges. One judge remarked: "Good overall effort but watch your synchronization." Another judge, Clive Prowell mentioned words to live by: "It didn't pop, this is Beyoncé and you need to hit it hard." At the end of their review all the group members said they tried their best, but did they really?
The Scene's rating: 3 Stars.
The Not Nice Physicals
If you want to see the true beat of the Caribbean this is the group to watch. They had it all: passion, energy, synchronization! Their interpretation of Dancehall had the crowd going wild and the judges absolutely loved it! Clive joked, "You should change your name to very nice and extremely physical." Another judge commented that their performance was extremely brilliant and that they delivered.
The Scene's rating: 4 Stars.
Festival
By far this group had the most unforgettable characters. First of all there was Reanna – a very energetic, optimistic girl who was not afraid of the camera, the judges or the audience. I wondered if she was in a parallel universe but I summed it all up to: she is just a jolly girl who is happy to be alive. Then there was the unusual Daniel Mann; he was the only character in the entire show to have a personal interview. He described dancing as exercising and a form of expression. In the performance, it was peculiar to see Daniel on stage, especially when it came to performing Soca. I sensed he was uncomfortable, but was trying his best while Reanna was quite at ease 'palancing'. Clive described the performance as an episode of Sesame Street. However I felt that it was a personal attack when he continued, saying, "and no question to who is Elmo" (obviously referring to Daniel's performance). I admire Wanita Huburn's honesty, but I would say she was a bit harsh by when she compared them to drunk people dancing.
The Scene's rating: 2 Stars.
Static Image
If you are going to perform to Rihanna's "S&M", believe it or not you have to look crazy. But Static Image just looked ridiculous. A judge rightfully said they didn't work on a lot of levels and they certainly did not. I am not saying that these groups can be the iconic performers we see in Hollywood; I am saying if they want to wow the judges and Guyana then work hard at it! Clive said, "If you're not careful, sticks and stones might just break your bones." After the judges' reviews, a contestant claimed that Wanita wanted the performance to have more sex in it. Dear contestant: Wanita wanted more SEXY in the performance. What you gave was just dull. I do believe she wanted you to dazzle her but you obviously did not.
The Scene's rating: 1.5 Stars.
The Reckoning
It was shocking to me that the judges were in love with the performance of this group who chose Adele's "Set fire to the Rain". I do agree that they brought a good performance but nevertheless Adele's legendary song was, to me, interpreted wrongly. Like all contemporary songs, it engulfs your emotions. The expression that came from this group was exciting rather than emotional. However, they presented well and did synchronise with each other and the beat.
The Scene's rating: 4 Stars.
Stars of all Stars
OMG! WHAT DID I JUST LOOK AT! Spoiler Alert: Most of the contestants of this group were sent home! The Judges have 5 stars from me, no… 6 Stars for making that decision. Judge Jovan Wilson said, "This group had some personalities we really enjoyed" and Wanita threw in: "This competition is not for personality. You wouldn't win a million dollars just for personality" and Jovan rebutted: "I am saying stage personality is good in a competition, that's what I was referring to." Wanita, I would like to add to what you rightfully said, this competition is not for THAT kind of personality. This group should not have even attempted Dancehall.
The Scene's rating: 0.5 Star.
The Dragons
If it weren't for The Dragons I probably would have broken my television after Stars of all Stars. The Dragons were exceptional from start to finish! I loved their creativity and this is by far the most talented group I've seen in this competition. I saw drama, anger and other emotions, playfulness and definitely skill; hats off to Jamal for an eye-catching solo. Clive mentioned that some dragons turned into lizards, and I do agree. Wanita commented, "Brilliant, this performance was convincing" and it certainly was. If it were up to me I would have given this group 5 stars (which I rarely do) but I have to review the judges' comments too, so you get:
The Scene's ratings: 4.8 Stars. Congratulations.
At the end of the competition, from the 50 performers only 25 contestants were supposed to have the opportunity to move on to the next round, but the judges made the decision to have a dance-off next week between two women to see who will get the 25th space. Clive frankly stated, "Either you bring it or you wouldn't get the chance to remind us why you're here."
Reanna was sent home but that did not break her spirit. She fought eagerly for the microphone to express her gratitude to the judges, her audience and Guyana. She reminds me of Joel Ghansham – their eagerness and boldness just makes them a crowd favourite.
Daniel, when asked why he should be moved on to the next round, replied with confidence, "I know I can do it and I will do it! I will bring it!" It will be exciting to see what more Daniel can offer.
Indeed… Sometimes luck beats talent. (Jairo Rodrigues)
Around the Web