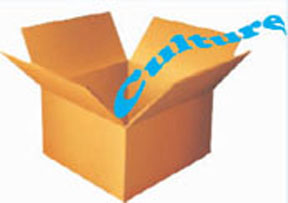 This week the Caribbean Round of the GT&T Feel the Beat Dance Competition was featured. Each group was allotted a country in the Caribbean to represent, and had to present a native song and dance most associated with that country.
The guest judge who replaced Wanita Huburn was Kirk Jardine popularly known as Chow Pow. He joined Vivienne Daniel, Jovan Wilson and Clive Prowell on the panel.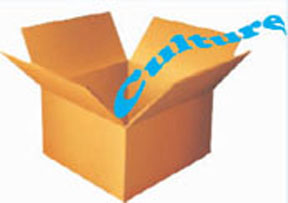 Along with the group performances, each contestant had to perform a solo routine to determine his/her fate in the upcoming round. Here are the reviews of groups and dancers:
Group performances
Colours of the Caribbean
This group was phenomenal, representing Trinidad well with the true expression and excitement of Carnival.
The Scene's rating: 5 Stars
 Spices of the Caribbean
This group embarrassed sister Island Tobago! Tobago shares the same carnival festival as Trinidad, so why wasn't that captured? This was certainly a lazy performance and the judges rightfully had to bombard you. Vivienne Daniel commented that it there wasn't much balance, the lows took away from the highs. Chow Pow noted there was no spice and that it was extremely flat.
The Scene's rating: 2 Stars
 Pirates of the Caribbean
This group represented Jamaica. I loved the creativity! I loved the moves to the rhythm. Vivienne said that it was an excellent performance and that she loved the interpretation of the music. Chow Pow said that Bob Marley would have been be proud! He certainly would!
The Scene's rating: 5 Stars
 Tropical Vibes
YES! YES! YES! For an all-guys group to perform Lil Rick's "Jones and Wuk Up" and perform it well is nothing short of a miracle! This group brought it to the fullest, representing the island of Barbados. A judge mentioned that for a male-female dance, they did excellent for all males. Henry Cheeks was the obvious star. He appeared to be tired but was magnificent! The audience LOVED IT! Vivienne said it was entertainment at its highest, she absolutely loved it! Chow Pow commented, "Entertain me! And that's what you guys have done, it was just amazing and let me tell you something… Cheeks represented for all the big belly men in this country." Henry Cheeks is certainly a crowd and judges' favourite.
The Scene's rating: 5 Stars
 Guyanese – Diversity 2.5
This group came on stage performing Charmaine Blackman's "Give them Mo' Fuh Talk." Well no big surprise with what happened here, they were terrible – not only did the song hurt my ears but the performance burnt my eyes. Each dancer came out as a persona of Charmaine Blackman during the GT&T Jingle and Song Competition, they all dressed as she did each week but it was more like monkeys modelling than actual dancing. Chow Pow noted, "I really didn't feel the dance, it just didn't connect." Clive mocked that if the dance was just to get some of Charmaine's costumes and bring them to life as for choreography there was not much to talk about.
Solo performances
Jamain – 1 star – This individual performed a classic piece, the result was classically injudicious as he was too excited.
Nikita – 1.2 stars It was too boring and nonsensical for Beyoncé's "Ring the alarm" why can't anyone get Beyoncé right?
Jason – 4 stars
Abigail – 3 stars – She looked like the 'The Joker' from Batman, Never smile for "Rolling in the Deep" by Adele; would you smile if you just got dumped? Again dancers! Adele sings depressing songs, interpret that message.
Isaiah – 5 stars (I rarely give out 5 Stars, you ever disappoint me and you wouldn't see one again.)  – The audience loved it, the judges loved it, I loved it!!!!
Nadata – 4.5 stars – Beautiful expression.
Dominic – 3 stars – Not bad.
Denisha – 3 stars
Ian – 4 stars – Ian is the famous 'male Shakira' belly dancer, not a bad performance and it was strangely enjoyable.
Luciano – 5 stars (The warning of my 5 Stars goes for you too.) – I loved it! I Felt the interpretation.
Delon – 2.9 stars – Delon appeared as if he was having a seizure most of the time, but he ended it nicely.
David – 2.5 stars – I was going to give this lad 1 star, but because of the audience and judges' reaction to the splits he did at the end, in practically mid-air, I upgraded his score. His splits however did not impress me, I thought it was showing off and frankly I don't see how that move coincided with his particular piece of dancing.
Levi – 4 stars
Sonia –4.7 stars – She performed a beautiful, eccentric Indian dance, it was fantastic!
Natoya – 3 stars – Her presentation was well done but she appeared too fidgety for such a slow song.
Quaison – 4 stars – Great street dancer, excellent moves – needs to work more on his presentation.
Clifton – 3 stars – It was good, but for some unseen reason I didn't like it.
Yonnick – 5 stars! – OFF THE SCALE! EXCELLENT! Just fantastic! He should definitely be called the Ne Yo of Guyana.
Kenrick – 4.9 stars – I saw him dance to Soca, he was great – I saw him dance an Indian piece and he was exceptional!
Jamal – 5 stars – Just brilliant, he was a crowd favourite from the beginning and definitely to the end. Don't let us down.
Lynn – 4.2 stars – I have seen a lot of people mess up the song "Everybody Dance Now" by C&C Music Factory, but you nailed it.
Tanzy – 4 stars – It was finally a BETTER performance for a Beyoncé song. "Listen" is a song with vocals that will take you around the world, and girl did you vibe with the beat.
Sasha – 3.5 stars
Patricia – 2 stars – No! That was a fatality.
Adona – 4 stars
Ashley – 3 Stars
Judgement
This certainly is Elmo's world as Daniel Mann stepped out in blazing red and wowed the audience with Michael Jackson's award winning, international sensation "Thriller." He, of course, reassured the judges why he was there and it earned him a comeback at some point. But it's the end of the road competition-wise for Daniel.
Yes, a lot of dancers were sent home – some were shocking twists, others were expected but when the best group of the week 'Tropical Vibes' was called on to the stage everyone in the audience begged for none of the dancers to be sent home. Vivienne reminded the suppliant majority that it is a competition and they have to send home someone home, Henry Cheeks was saved (Thank God) but one member was sent packing. (Jairo Rodrigues)
Around the Web