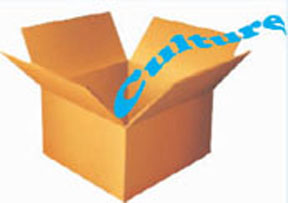 Of all the previous weeks of the Feel the Beat competition, this has been the most hyped and loved by its fans. This week highlighted the Pop sensations. Each group was designated with the task to copy the style of a famous music video and present a two-minute re-enactment. Oh boy did they have the audience at the tip of their seats!
Guest judge this week was GT&T songbird (and my girl) Timeka Marshall. For those of you who missed this week's competition, I pity you. It boasted the best choreography, introduction, presentations and solos, but as usual some groups messed up big time!
Sad to say though, Isaiah and Lynn were both disqualified because they did not obtain enough votes to stay in the competition. Good luck to them in their future endeavours.
Group performances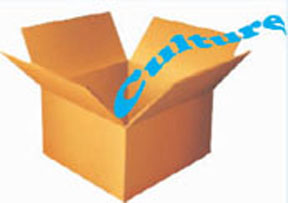 Jemal, Adona and Sasha: "OMG" –Usher
What a way to start of the competition! These three were immaculate, from presentation to performance, they had it all. Jamal was entirely in his comfort zone but Adona outdid herself, and hats off to Sasha – her sassiness gripped my attention. The judges remarked it was brilliant. Judge Vivienne Daniel asked, "Can you do it again?" I wanted to see more!
The Scene's rating:
Nadata, Luciana and Patricia: "Slave for You" – Britney Spears
Now this group did not wow me, but it did do well. It had its flaws, the major one being the facial expressions of the dancers. Nadata pulled it off with her sensual expression and the passion her body expressed. This, however, did not rub off on her colleagues and at this point in the competition there is no room for flaws.
The Scene's Ratings:
David, Jamain, Sonia: "Vogue" – Madonna
What a fatality, Judge Clive Prowell, reviewed: "I expect more, you copied the video but you did not add anything. It wasn't doing anything for me". Another judge mentioned that there were highs and there were lows. To me it was slow, it was boring, and it was blatantly dull.
The Scene's Ratings:
Abigail and Natoya: "Telephone" – Lady Gaga feat. Beyoncé
They pulled off the presentation, but the performance was a disaster! Big disappointment to me! The personas and choreography were just awful! In no way did they connect or even synchronise with each other. How hard is it to dance a Lady Gaga song?! And I saw nothing, nothing that looked slightly close to Beyoncé's moves. A judge remarked that it started okay but it simmered down and killed the vibe. Timeka pointed out "it was a big disconnection, you needed to commit."
The Scene's Ratings:
Dominic, Quaison, Kenrick and Clifton: "Bad" – Michael Jackson
Well the judges stated that it is extremely tough to perform anything like Michael Jackson, but Clive went a step further to say, "I wanted it to end bad!" (Meaning he badly wanted it to end) To me it didn't end fast enough, this is probably the worse review a group inclusive of Kenrick has ever gotten.
The Scene's Ratings:
Solo Dance Off
Inclusive to the group performances, each dancer had to do a dance off against a partner. This performances was rated by the judges, results is as follows:
Sonia – 5, 7, 7, 8
Kenrick – 4, 6, 8, 5
Nadata – 9, 9, 7, 9
Jamain     – 7, 8, 8, 8
Jemal     – 8, 8, 6, 6
Sasha     – 7, 8, 7, 8
Luciana     – 7, 7, 5, 6
Clifton     – 5, 7, 7, 8
Dominic     – 9, 9, 8, 9
Adona     – 7, 8, 8, 7
Natoya     – 9, 9, 9, 8
Quaison     – 8, 6, 8, 9
Patricia     – 8 8 7 8
Around the Web