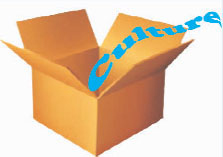 As we approach the final weeks of the Feel the Beat Competitions, the dance floor is beginning to heat up. The top 10 finalists who performed this week were tasked with three categories to compete in, centred on multi-culture and diversification, they were the Afro-Caribbean, Bollywood and their Solo routines, which were rated by the judges.
The special guest invited to judge this round of the competition was Ms India Worldwide Alana Seebarran.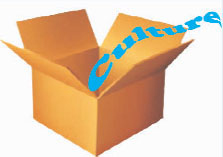 The 5 contestants who were eliminated from the competition as a result of not obtaining enough votes from Guyana are Kenrick, Jamain, Luciana, Clifton and Abigail. Although it is no big surprise, since these particular contestants received fairly low ratings by the judges last week, I am disappointed that Kenrick and Luciana – two of my favourites are gone. But they made special appearances to aid Patricia in her performances.
Afro-Caribbean Group Performances
Natoya, Dominic & Sonia
What can I say? These three really know how to reel in a crowd. Of course there were flaws, more obviously shown in Dominic's edgy starting, but he caught up, the crowd was generally pleased but the judges had their mixed reviews concerning energy. Overall, a nice performance.
The Scene's rating: 3 stars
Adona, Jemal & Nadata
Has there ever been a group where Jemal was not at his best? Jemal really connected to his ancestral vibe as he mashed up the stage! Adona is just eye-catching and she sways into her moves, and draws the attention away. But Nadata? Nadata brought it, she did have a little difficulty here and there but wow did she bring it!
The Scene's rating: 4 stars
Quaison, Sasha & David
The judges summed up this trio's performance as a fantastic piece. As usual everyone was off the roof with David's personality, Quaison's gyrations and Sasha's spiciness. The judges made their comments noting the mishaps and flaws but loved it. As for me – I think David should start being a little serious at this point of the competition if he wants Guyana to promote him.
The Scene's ratings: 3 stars
Patricia (Aided by Kenrick and Luciana)
Patricia would not have done so well without the background aid of Kenrick and Luciana but nevertheless she did it! She was energetic, well presented and did a pretty good choreographed routine. Patricia is the kind of girl who does not give up easily and she proved that, just… beautiful.
The Scene's rating:4 stars
Bollywood Group Performances
Natoya, Dominic, Sonia
The judges 'liked' this performance, but to me there was room for a lot more improvement. It was a little fall back for this particular group.
The Scene's rating: 2 stars
Adona, Jemal & Nadata
Jemal really knows how to fight his way into his comfort zone; it baffles me how every week he is able to pull off different characters while incorporating his hip hop moves. The judges commented that it was Bollywood all the way.
The Scene's ratings:4 stars
Quaison, Sasha and David
Beautiful! The synchronisation was exceptional, interpretation and rhythm expression top notch! The obvious big shocker was Quaison's hips – Clive noted that he most likely learnt some moves from 'Boy Shakira' before he left. The judges absolutely loved this group!
The Scene's ratings: 4 stars
Patricia (Aided by Kenrick and Luciana)
"It wasn't wow but it was definitely enough," Judge Vivienne commented. "The devotion and commitment is commendable." It was very obvious that the judges were disappointed in the elimination of Kenrick and Luciana. Although eyes needed to be placed on Patricia alone, the judges and I cannot help to comment on Mr Cheeks and Ms Lucy. Kenrick is a master of transformation and week after week he manages to pull off different personas and yet he's gone. Judge Clive always said that Lucy represents for the plus-size women in Guyana and she did!
The Scene's rating: 3 stars
Solo Round
Natoya – 8, 6, 8, 7
Dominic – 8, 9, 9, 9
Sonia – 9, 9, 8, 8
Adona –15 (Off the ratings), 9, 10, 10
Jemal – 9, 9, 8, 10
Nadata – 8, 9, 8, 8
Quaison – 6, 7, 8, 7
Sasha –8, 8, 7, 8
David – 7, 8, 9, 8
Patricia – 8, 7, 9, 8
At this point counting down to the winner of the Feel the Beat Dance competition, there is no room for half ratings and feeling sorry for the contestants. The notch has been turned up and now it will be a little difficult to please this critic.
Do not forget Guyana that you hold the future of these contestants in the palm of your hands – text, text and continue to text your favourite contestant through to the next round and closer to the prize. (Jairo Rodrigues)
Around the Web