A generation has gone, a next one rises. On your journey you would expect to be sitting next to some of Guyana's most decent, intellectual minds. You would expect that, wouldn't you?
Gone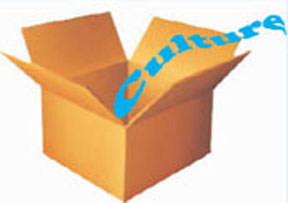 During graduation thousands of students walk with their heads straight, never high – some smile with accomplishment, some just have a grim look.
But why? They are plenty of jobs out there. Sure, one for each of the thousands of graduates, especially the foreign jobs that await the half who will migrate. Their corner offices are just waiting. No family name needed – just qualifications.
The accreditations earned will take UG students all over the world; no need to question the standard or the level received. They were fully educated and fully prepared to tackle the 'North'.
Rising
The University of Guyana has no dress code, but its students are all adults with freedom of expression and individuality. Somewhere along the line, these adults at the university forgot how to be discreet, forgot the saying 'there is a time and place for everything'. These adults, some of them, may be competing in class for the Dancehall title.
These adults are taught Standard English in order to speak properly. But the language these decent intellectuals use is something foreign. The vulgar and derogative vocabulary when released from their traps can cause humiliation so strong it lingers in the pungent, ghastly air.
These curse words not only cause humiliation, they can cause wars – cold wars or open wars; wars that can make World War 1 and 11 look like a skirmish; wars that can inflict pain worse than a toothache or labour pains.
The University of Guyana offers the highest level of education in the country. Yes. We still use blackboards, stools, chalk and rulers. We pay extra to use computers and in some classes personal laptops are prohibited because the keyboards are too noisy. We are not trying to catch up with the world, we insist on keeping the old ways. It is just an extension of secondary school, not a promotion.
The University of Guyana applies a standard requirement barrier before one is accepted. Yes, it is quite difficult to get into the institution. Instead of academics, extra curriculum activities, references and recommendation – just a five subject pass in CXC will do. No need for interviews or meetings, just walk in and walk out.
Welcome to the University of Guyana. Serve Guyana. Serve what? Serve what's left of it?
The road is bumpy, the path is neglected and the transporters are tired, frustrated, fired or annoyed.
It surely is a bus ride. (Jairo Rodrigues)
Comments
'Christmas With Us' Vol 2 by Various Artistes, touts itself in its inner pocket as being "a taste of Guyanese Christmas" and that is exactly what it offers, perhaps too much of a taste.
As we rush to Christmas and the close of the year—yes this is the last Saturday in November—the predictable and unpredictable is happening in the world of entertainment.
"Hello… It's me," Adele sings and the world responds with tears, joy, memes, gifs and over a million downloads in the shortest time possible.
Out of the blue last Thursday, which was October 29, the media were informed that the Miss Guyana Universe Pageant contestants were going to be introduced to the media and the public on Sunday evening, November 1, at the Princess Hotel.
Living the dream. Beyond my wildest dreams. I never dreamed… Pinch me, I'm dreaming.