Mass hysteria, new religions, blockbuster films, scientific explorations, studies of ancient cultures and lost studies – all centre around the Mayan Prophecy of the ending of the world on December 21, 2012. Trash I say! Why is it that someone always wants to give the world an expiry date? And why is it that scores of people take it as the gospel is and go preaching it? Boy, what would I give to look into the face of someone who believes the Mayan prophecy when they realise the world is still spinning the next day.
While there may be one of two around, I have never come across any Guyanese living in Guyana who believes in the prophecy (smart nation we are) but it baffles me when I turn on the television, switch to the History Channel and see 'Doomsday Preppers' – people who are preparing themselves for the end of the world and will put themselves in expense to avoid an apocalypse.
I can assure you people, the world will not end. Here is my take on it, and this is what I learnt as a child in high school Caribbean History class: The Mayans had two calendars, one short calendar for religious holidays, sacrifices and celebrations. The other calendar is what we are focusing on now, simply because it ends on December 21, 2012 – a day some interpret as the Mayan prophesied date for the ending of the world.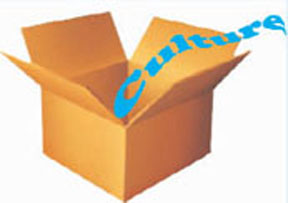 Now no Mayan texts state that the world will indeed end on this date. Their giant calendar just ends; the same way our annual calendar ends on December 31. At the end of our 365/366 days calendar, when December 31 comes you do not see us crying and panicking. No! We just have a big party to usher in January 1. I suppose the Mayans would have had a mega party to end and restart their hundred-year cycle.
And for the people who say that December 21, 2012 is a mystical date (12.21.12) what happened to December 12? (12.12.12) I'm sure mathematicians love that date! Better yet December 12, 2012 12:12 PM (12.12.12.12:12)
If the Mayans were so smart that they could predict the world's end, how come they didn't see somewhere in the future that the Spanish would be killing them off for land and labour? Technically their world ended a long time ago.
Last year there was a religious group in Guyana going around sharing their belief that the world will soon be over – well, we are still alive and kicking and I believe we will be so for a long time. I don't usually believe in using religion to quote but I'm pretty sure all three Abrahamic religions teach that no one knows the exact date the world will end, so God gave us signs.
Whether the signs are here or not is debateable, but I am pretty sure we will be on this Earth so long that our grandchildren will probably be scorched by the upcoming global warming cycle and frozen by the Ice Age that will follow it.
Mankind is a strong species, over years we tackled the world that was thrown at us. Guyanese are strong people and things come to us a lot slower. As local comedian Chow Pow once said, "If the world ends now… Guyana wouldn't know till fifteen years later." (Jairo Rodrigues)
Comments
'Christmas With Us' Vol 2 by Various Artistes, touts itself in its inner pocket as being "a taste of Guyanese Christmas" and that is exactly what it offers, perhaps too much of a taste.
As we rush to Christmas and the close of the year—yes this is the last Saturday in November—the predictable and unpredictable is happening in the world of entertainment.
"Hello… It's me," Adele sings and the world responds with tears, joy, memes, gifs and over a million downloads in the shortest time possible.
Out of the blue last Thursday, which was October 29, the media were informed that the Miss Guyana Universe Pageant contestants were going to be introduced to the media and the public on Sunday evening, November 1, at the Princess Hotel.
Living the dream. Beyond my wildest dreams. I never dreamed… Pinch me, I'm dreaming.