Hi Everyone, I once read that if a popover and a pancake had a baby it would be Dutch. A Dutch Baby. A Dutch Baby Pancake.
A Dutch Baby Pancake also known as German Pancake or Bismarck is made of three ingredients always to be found in a kitchen – eggs, milk and flour. It is so easy to assemble that even a 3-year old can mix the batter. I am not kidding. Once in the oven the watery batter rises, swells high and puffs almost out of the pan! It is a sight to behold. When I made another one the other day I found myself staring into the lit oven, like a kid, in wonder and amazement, as the baby rose and came to life.
The Dutch Baby Pancake is compared to popovers because its majestic rise is similar in appearance to that of a popover. A Dutch Baby Pancake offers three textures for eating pleasure. Crispy – the browned edges, soft from the puffed up parts and dense from the cake-like centre. This pancake traces its history back to the early 1900s to Victor Manca, owner of a Seattle Restaurant called Manca's Café. He is said to have introduced this dish.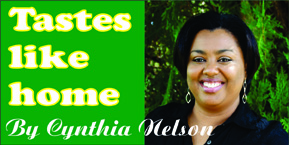 Once out of the oven, the baby quickly deflates so serve it immediately. The deflation does not take away from the beauty and taste. It is eaten by cutting it into wedges and dusting liberally with powered (icing) sugar, drizzled with syrup or honey or macerated fruit or some kind of fruit compote. Some people have theirs with yogurt others with sausages, bacon or eggs. Or you can do like I did, which was to tear pieces of the pancake and eat it just as is washed down with a cup of tea on one occasion and juice on
another.
I figured that with Pancake Day (Shrove Tuesday) coming up soon. You know, the day we are forgiven for over-indulging in pancakes, that you might like to try this alongside your regular or favourite pancake recipe. To make it even easier, you can either make one large Dutch Baby or 6 – 8 little Dutch Babies depending on the size of your ramekins. Ready to give it a try?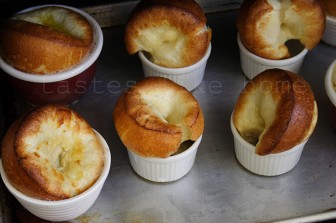 Dutch Baby Pancake
Ingredients
●  1 cup all-purpose flour
●  ¼ teaspoon table salt
●  ¼ teaspoon ground cinnamon
●  2 tablespoons white sugar
●  1 cup whole milk, room temperature
●  4 eggs, room temperature
●  1 teaspoon vanilla essence
●  1 tablespoon melted butter
Directions
1.  Preheat oven to 475 degrees F
2.  Add the flour, salt, cinnamon and sugar to a large bowl and mix well.
3.  Mix together milk, eggs and essence and pour the mixture into the bowl with the flour and mix well to incorporate, ensuring that there are no lumps. Do not be afraid to beat the batter to ensure that everything is integrated.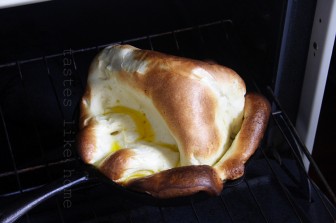 4.  Brush an 8-inch ovenproof skillet or baking dish with the melted butter (if using a baking dish, it should be about 3 inches deep).
5.  Pour the batter into the dish and place in the oven. Let back for 12 – 15 minutes or until puffed really high and the edges browned.
6.  Remove from the oven and serve immediately – with dusted sugar, syrup or any toppings of your choice.
NOTE
●  You can make individual pancakes. Brush 6 regular-sized ramekins with melted butter and pour in batter about half way up each ramekin. Or brush a 12-inch regular-sized muffin pan and pour in batter half way up and bake for the same amount of time: 12 – 15 minutes or until puffed up and edges browned.
●  If using ramekins or muffin pans, place on a tray before adding to the oven.
Whether you flip, drop or bake your pancakes this year, enjoy!
Cynthia
Cynthia@tasteslikehome@gmail.com
www.tasteslikehome.org

Around the Web