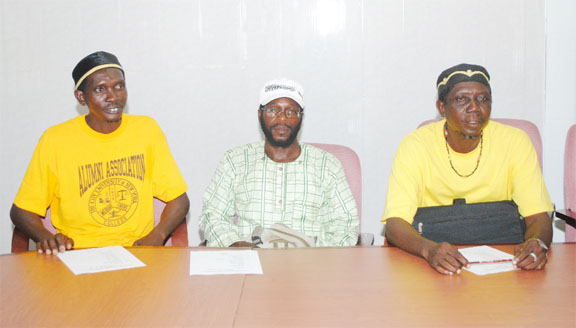 Farmers cultivating crops on state land in Region Ten have been unable, over the years, to access funding opportunities that had become available through the Linden Economic Advancement Programme (LEAP) and other lending and grant avenues on account of being unable to secure leases for the land they have been cultivating, officials of the Region Ten Farmers Association have told Stabroek Business.
Executive Member Oswald Tappin said on Friday that the protracted delay in the granting of land titles continued to be a source "extreme frustration" to scores of farmers, particularly in the Linden area, who were currently seeking to expand cultivation in pursuit of the goals of food security for the township and exporting food to other parts of the country. Tappin said the farmers continued to feel a sense of uncertainty about investing in agriculture while farming on land for which they are yet to secure leases. He said the delay in the granting of land leases has already affected the will of several farmers in the Region Ten area.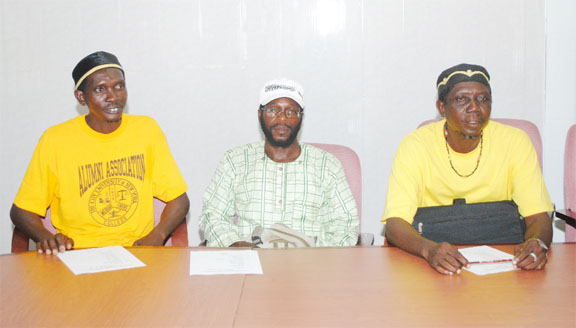 And according to Tappin official failure to grant land leases to Region Ten farmers had meant that they remained wedded to labour-intensive cultivation methods, given the uncertainty associated with investments in costly machinery in circumstances where they were unclear about the status of their land lease applications. He added that even if some of the farmers were willing to invest in equipment aimed at maximising productivity, no lending institution would listen to farmers who have no land of their own.
"This is a burning issue. It applies to 98% of the farmers in Region Ten. We can't move forward without the land leases," Tappin said.
Noting that the problem of land leases had existed for a period in excess of 20 years Tappin said farmers in Region Ten had come to feel as though they were "condemned to cutlass and fork farming" since the problems associated with the non-granting of leases had condemned them to low-technology farming. Tappin said while the communities of Region Ten included a number of farmers, the limitations that had been placed on the community's ability to maximise food production had meant that much of the food consumed in the region was being 'imported' from elsewhere in the country. He said that while he was not suggesting that other local food producers be denied access to the Region Ten market, he felt the region ought to be given every opportunity to maximise its own food production and take advantage of the local (Region Ten) market. "We need to be provided with a fair opportunity to be self-reliant," he said.
The Region Ten Farmers Association is one of five groups that benefited from grants and loans under the Ministry of Agriculture's Rural Enterprise Agriculture Development (READ) project funded by the International Fund for Agricultural Deve-lopment (IFAD). The three Region Ten farmers who attended last Friday's grants and loans handing over ceremony in the Ministry of Agriculture's Boardroom told Stabroek Business that they had been associated with the project for two years and had  benefited from training and orientation exercises as well as visits to agricultural communities in other parts of the country.
Comments

The unchanging dilemma of an uncompetitive   local manufacturing sector continues to be manifested in the persistence of high electricity costs coupled with a notoriously unreliable power supply system and high costs of imported raw material inputs, among other things, Former President of the Guyana Manufacturing & Services Association (GMSA) Ramsay Ali who is also Chief Executive Officer of Sterling Products Ltd.

With the global coconut industry now offering numerous potentially lucrative opportunities to the manufacturing and agro-processing sectors, the local company, Sterling Products Ltd is signalling its intention to utilize the sector to enhance its own expansion and diversification programmes.

It had always appeared to be the case that the assurance given the citizenry by Town Clerk Royston King in a statement last week that following the withdrawal of services by City Hall's substantive service providers, Cevons Waste Management and Puran Brothers, the City was putting in place contingency measures to manage, in an environmental friendly manner, the city's waste disposal, was little more than just another example of the municipality getting ahead of itself.

(Trinidad Guardian) China Railway Construction Corporation (CRCC) has been awarded a $221.7 million contract by the National infrastructure Development Company (Nidco) to build the controversial Curepe Interchange, the state company's chairman Herbert George has confirmed.

Gold Prices for the three-day period ending Thursday August 17, 2017 Kitco is a Canadian company that buys and sells precious metals such as gold, copper and silver.