Guyana has so far been unable to conclude a new contract for the supply of rice to Venezuela for 2013, which General Manager of the Guyana Rice Development Board (GRDB) Jagnarine Singh has put down to the preoccupation of Venezuelan officialdom with the illness and recent death of President Hugo Chavéz.
Guyana was expected to supply that country with a total of 220,000 tonnes of rice and paddy and Singh said the volume of local rice exports to Venezuela notwithstanding Guyana continued to pursue an aggressive search for new rice markets.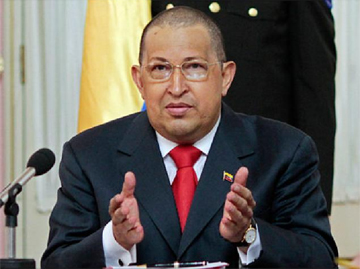 Meanwhile, Singh asserted that the seven-year-old PetroCaribe deal between Guyana and Venezuela under which costs incurred through the importation of oil from Venezuela are offset by rice exports was not in any danger of being terminated.
Singh, in an interview with Stabroek Business, earlier this week said that while Chavéz had played a pivotal role in putting the deal together, there was every indication that "the deal will not die with him." Jagnarine said both the Government of Guyana and the rice industry had noted the commitment given by the country's Acting President Nicolas Maduro that the Government of Venezuela will continue to work with the principles set out by Chavéz.
Noting that Venezuela was "a rice deficient country," Singh said he believed that both Guyana and Venezuela were fortunate to have the existing deal. "I expect that Venezuela will continue to want rice from us," Singh told Stabroek Business.
In June 2005 Guyana, along with several other Caricom countries signed the PetroCaribe deal with Venezuela under which, in the case of Guyana, oil is imported  from Venezuela and the debt paid in rice and paddy bought from local farmers and millers and exported to Venezuela. The deal allows for the availability of cut-price oil from Venezuela, the deferral of payments and the concession of allowing Caricom beneficiaries to pay with various types of goods including rice and bananas.
The GRDB, meanwhile, is seeking to sustain its existing markets as well as to seek out new ones. Singh told Stabroek Business that this year the industry was set to increase its exports to Jamaica from 37,000 tonnes last year to an anticipated 50,000 tonnes this year. Singh said that while most territories in the region represented modest markets there was probably some limited potential for increasing market share in Jamaica and Trinidad and Tobago.
He said farmers continued to benefit from increases in prices paid by the government for rice and paddy exports to Venezuela. "I believe that evidence of this can be seen in the fact that we have seen steady increases in acreage coming under cultivation. The price is right and therefore more rice is being cultivated," Singh said.
Around the Web