Managing Director of the Guyana Telephone & Telegraph Company's (GT&T) Mobile Money Guyana service Shawn Thakurdin concedes that the company's new mobile financial service launched here last month is yet to set the business community alight or to create a wave of registrations amongst its cellular customers.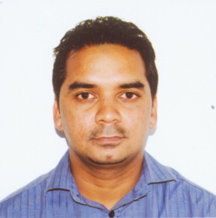 However, a month after the March 7 launch of the new service, Thakurdin says Mobile Money Guyana's Croal Street secretariat is beginning to shift gears, to put its "pilot phase" behind it and to engage the market in earnest. That market includes GT&T's cellular customers and the country's major billers. The assignment, Thakurdin says, is about conceptualising and implementing strategies designed to persuade both the company's handset users and the business community that utilising mobile money is indeed as "easy as 123".
The Mobile Money secretariat appears to have embraced a marketing strategy that focuses on consideration of convenience and security. The cellular phone provides a cash-free electronic wallet that alters the culture of time-consuming queues associated with bill payments, while removing the risks associated with having to do business with large volumes of cash.
Mobile Money Guyana is currently involved in negotiations with major billers, whom it hopes will shortly begin to offer the service to their customers. Thakurdin named Guyana Water Inc, E-Networks and Courts – but not, significantly, the Guyana Power and Light Company – as being among the major billers with whom negotiations are well advanced. What the company clearly anticipates is that once the major billers come on board they would bring with them large numbers of cellular phone users who have accounts with those companies.
In the immediate term, Mobile Money Guyana affords cellular service users the facility of utilising their electronic wallets to buy credit, pay bills and effect money transfers; though Thakurdin says the facility can offer much more. There is, for example the merchant service which will allow for other types of financial transactions like paying hotel, medical, supermarket and other types of bills.
In effect, GT&T has become the country's first mobile financial services provider, operating under licence issued by the Bank of Guyana and subject to oversight and regulation designed to ensure the integrity and reliability of the service.
The strict legal requirements governing the service apart, Thakurdin says the company is also seeking to utilise its own unfolding marketing and public information blitz to provide assurances regarding the mobile money service. Critically, he wants customers to know that the new MMG electronic wallet is not to be confused with the current one that serves to store cellular phone credit. They are two different services. What Thakurdin also wants potential users to know is that a lost cellular phone does not in any way compromise the security of the electronic wallet, save and except in the event that whoever steals the wallet also manages to get hold of a pin number to which only the customer ought to be privy.
Mobile Money Guyana is currently more preoccupied with the challenge of seeking to persuade a society that still embraces the comfort of cash transactions to trade their purses and their packets for its electronic wallets. The company's public persuasion initiative will have to scale both the hurdles of technology fright with which large numbers of Guyanese, particular older ones, are afflicted as well as what, in some instances, is an inherent reluctance to trust money and other valuables to what they still regard as the vagaries of technology.
Those considerations, Thakurdin says, are part of the focus of its public relations planning. Rather than limit its marketing and public information pursuits to any single medium, the company's General Manager says, it intends to embrace a multi-media approach that ranges from eye-catching infomercial messages to brochures in print. Beyond these media, Thakurdin says, there will be instances in which the favoured approach may be face-to-face communication with larger audiences designed to target groups with common interests (members of staff of companies, for example).
The company, he says, understands that marketing mobile money is as much about providing assurances as it is about providing information.  It is mindful that the medium does not obscure the message.
GT&T is mindful, too, of the fact that what it describes as its "extensive mobile cellular footprint" provides it with a significant advantage in its quest to offer customers "the opportunity to perform a variety of transactions conveniently and safely on their mobile phones." The company has, in effect, taken on the challenge of reducing the volume of cash transactions in a society where previous initiatives to do so have seen no more than modest success. GT&T, it seems, is backing the more than two years of research and preparation that preceded the launch of Mobile Money Guyana to ensure success in its current quest to place a new service on the market.