The Corentyne business community is leaving no stone unturned in its effort to keep pace with the building boom that is unfolding in the capital and other parts of the country.
The Line Path community at Skeldon is currently showing off the new ten-room City Inn, which opened its doors to the public in January this year.
City Inn proprietor Krishnanand Jaichand told Stabroek Business recently that he has only just begun to undertake an aggressive marketing campaign locally, which he hopes will see occupancy increase significantly before the end of the year.
Up until now, visitors to Guyana have found their way to the City Inn but Jaichand hopes to take even greater advantage of the seasonal return home of holidaying overseas-based Guyanese. More than that, he points out that the facility is ideal for localised meetings, conferences and entertainment-related events which continue to contribute significantly to revenue-earning in the local accommodation sector. Perhaps more significantly, Jaichand envisages the City Inn as a strategic stop-off point for travellers between Guyana and Suriname, given the fact that the hotel is located approximately ten minutes' drive from the ferry stelling. Jaichand said his marketing plans for the hotel will seek to entice travellers to stop at the City Inn for a night or perhaps even for a few hours.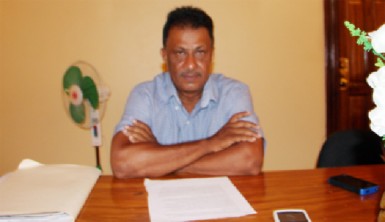 Stabroek Business has had an opportunity to visit the City Inn which is equipped with a conference room that Jaichand says can accommodate 200 persons.
As an additional 'sweetener' the proprietor is offering occupants free ten-minute overseas calls daily, free internet access and a complimentary one-way taxi ride to any location in the Corriverton area. Guests' first cup of coffee every morning is free.
Jaichand said his decision to enter the hotel industry was taken only after careful consideration. He is optimistic about the acceleration of commercial activity on the Corentyne coast and anticipates that it will bring more business to the hotel industry.
Prior to launching his hotel, Jaichand operated a taxi service named Inter City and while the acceleration of vehicle purchases in the region has impacted on his business, he believes patronage of his hotel can impact positively on the taxi service.
Jaichand says that he is not alone in his efforts to diversify his business. He points out that other entrepreneurs are constantly on the lookout for different avenues into which they can diversify.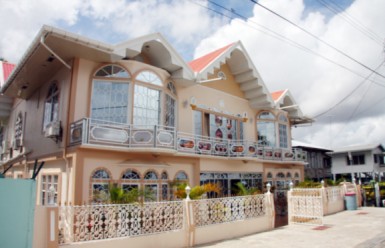 While Jaichand concedes that up until now the City Inn's occupancy rate has been sluggish he believes that his marketing efforts can turn things around. Beyond attracting clientele he says he is committed to continually raising standards in order to ensure customer retention. Slowly, but with an anticipated public relations campaign which will commence shortly, he hopes that business will improve.
Around the Web