(Jamaica Gleaner) Leveraging its parent's manufacturing capacity for filets, breaded nuggets and other menu items, Fish Pot restaurant, a wholly owned subsidiary of Rainforest Seafoods, has rented property in the heart of Half-Way Tree formerly known as Skateland for its second seafood-oriented quick-service eatery.
The first was opened near Cross Roads late last year.
Max Jardim, manager of the eatery, said Monday that Rainforest is spending US$500,000 to transform 4,900 square feet of space and install a state-of-the-art kitchen. Opening day is scheduled for October 1.
The new operation is double the space at the first outlet where seafood is served in combo meal packages priced from J$385 to J$540. The new store will have similar prices, said Jardim, the son of Rainforest founder and CEO Brian Jardim.
Store number two will be more focused on dining in, especially because, Jardim states, the new outlet's proximity to the nearby bus stations will require it.
"We will be seating from between 50 and 60 persons compared to the maximum 15 persons in the last restaurant. With an upgraded kitchen, we are looking to improve serving times drastically. We now know what equipment will make the process faster and provide a better service for people on the move," said Jardim.
The aim, he says, is to open two new restaurants per year across Jamaica.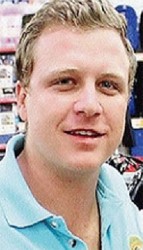 "Fish Pot number three is on the drawing board," he said, hinting that it would also be in Kingston.
The nascent chain has been branded the Fish Pot Fry Fish Shop. Its menu offerings include escoveitch fish, pepper shrimp, bammy, soups, fritters, steamed fish, and curried shrimp has been added, as well as shrimp run down, jerk snapper rolls and fish fillets. Soon to be added are breaded fish nuggets.
"We are expanding our menu as we grow," Jardim notes.
The new location is leased from Sameer Younis.
"It's an iconic location," said Jardim, who claims that a minimum of 5,000 people walk by each day. "It's a perfect location for a grab-and-go."
LONG OPENING HOURS
The restaurant is slated to open from six in the morning to midnight, longer hours than the 9 a.m. to 9 p.m. period of the first Fish Pot restaurant, which employs 25. The second store, at double shift, is expected to create 40-50 jobs, he said.
Jardim notes that the product line for the fast food restaurant benefits from the manufacturing plant of the parent company, Rainforest Seafoods, which will in two weeks introduce to the market an additional three new flavours of burgers – including turkey and shrimp – to bring the total offering to nine.
More smoked products are also being developed.
"We are just about to commission the breading line at Rainforest. We will be offering breaded and battered fish nuggets and other breaded products," said Jardim.
"We are just beginning to grow. And all of it is being exported through the Eastern Caribbean. With the manufacturing plant, we hope to double exports in 2014," he said.
Rainforest, which was incorporated in 1997, has offices in Guyana, Belize and Honduras, with its own processing plants and fishing vessels in those locations. Headquartered in Montego Bay, the company employs 250 and distributes more than 400 types of fish and shellfish to customers across the Caribbean.
Around the Web