While China is expected to dominate overseas participation in Guyana's fifteenth GuyExpo, this year's October 3-6 event is likely to see significantly enhanced participation in the event from private sector entities in the region.
Head of the Guyana Tourism Authority (GTA) Indranath Haralsingh, who is one of the lead organisers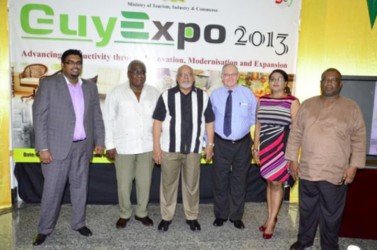 for this year's event, told Stabroek Business that Chinese clothing and other manufactured items will occupy 25 of the 85 booths allocated to international guests. A total of 460 booths have been made available at the Sophia Exhibition site for the event.
Mindful, it seems, of private sector criticisms in previous years that the event billed as Guyana's principal trade show has not lined up to its billing, Haralsingh told Stabroek Business that businesses from Barbados, Trinidad and Tobago, Grenada and Suriname, countries that have previously participated in GuyExpo will be returning this year. A delegation from St Lucia is expected for the event for the first time. Singh said he hoped the ensuing interaction between regional businesses and local enterprises will contribute to enhanced trading links, which would help GuyExpo accomplish its mission.
And according to Haralsingh, this year's GuyExpo is also designed to allow more opportunity for local small businesses to exploit what is widely seen as their most important marketing opportunity. Singh said that in previous years official feedback suggested that some small businesses that had participated in GuyExpo had expanded their sales. Others, he said, had reported that GuyExpo had served as a launch pad for their enterprises. "Some businesses have even been able to move from small to medium scale," he said.
And according to the official the focus on small businesses will also embrace Amerindian business entities which, Stabroek Business has been reliably informed, will be receiving various forms of concessionary support to ensure their participation in GuyExpo.
Meanwhile, Haralsingh said, the major enterprises in the telecommunications, spirits, beverage and other sectors are expected to participate in GuyExpo this year.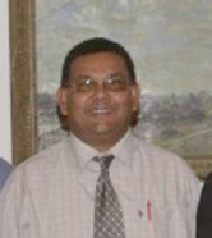 This year's GuyExpo coincides with local concerns over the implications of the full and effective implementation of the United States' Food Safety Modernisation Act (FSMA) for continued access by locally produced foods to the United States. Haralsingh said mechanisms had been put in place for US Embassy representation at GuyExpo this year to talk about exporting Guyanese products to the US. He added that the customary seminars that have traditionally been part of GuyExpo will also be held this year. These will include discourses on how small businesses can access bank loans for growth and consolidation, as well as labelling and packaging of products as this is particularly important.
Around the Web