While Caribbean Community (Caricom) governments are showing signs of a greater sense of earnestness in their pursuit of enhanced levels of food security, the realisation of that goal continues to be threatened by huge expenditures on high volumes of imported foods.
Food and Agriculture Organization (FAO) Resident Representative in Guyana Dr Lystra Fletcher-Paul told Stabroek Business in an interview last week that while governments in the Caribbean were becoming seized of the importance of making greater investments in domestic agriculture, the region was still faced with a food import bill totalling more than US$4.25 billion annually.
According to Dr Fletcher-Paul while there was unmistakable evidence that regional governments had become more mindful of the importance of paying more attention to domestic and regional food security, progress in that direction was still "too slow". The FAO official said that apart from the fact that food production in the region was still not keeping pace with demand there was also a critical need for the region to hasten the pace at which it was moving to re-orient its eating culture. She listed high importation of corn and wheat as being among the factors responsible for the region's high food import bill.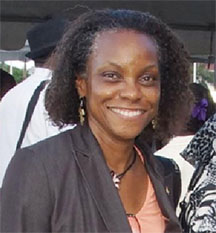 The desirability of reducing the level of food imports apart, Fletcher-Paul told Stabroek Business that the goal of regional food security should be driven by a policy of "grow more, share more". Food security, she added "equals political concord, land zoning and land tenure".
Alluding to what she said was evidence of greater assertiveness in the agricultural policies of the countries across the region, the FAO resident representative said that while external support remained important to the strengthening of the regional agricultural sector, there was evidence that some governments were prepared to invest in important projects from their countries' resources rather than wait for that external help to arrive.
According to the FAO official, the high levels of imported foods on the shelves of supermarkets in the region had impacted negatively on the affordability of food for poor families. Noting that there were instances in the region where as much as 75 per cent of family income was expended on food, Fletcher-Paul said that statistic was a compelling reason why the pace of progress towards regional food security should be hastened.
Around the Web