Lack of attention to customer concerns in a range of key and critical public and private sector service entities across Guyana has saddled the country with a "poor" reputation for customer service, local International Develop-ment Consultant Joycelyn Williams told a seminar hosted by the Georgetown Chamber of Commerce and Industry (GCCI) on Tuesday.
Williams, who is Chief Executive Officer of JTW Management Institute, singled out the country's state-run power and water companies and public and private hospitals as examples of key local institutions that continue to deliver poor customer service.
"Long queues for relatively simple transactions; poor quality products on sale in our stores, poor and inadequate communication from public service providers like electricity and water; shoddy treatment at restaurants and stores; untrained and poor attention from staff, especially in public places and inadequate attention, communication and courtesies at hospitals, both public and private," are symptomatic of slipshod standards of customer service which you do not have to look too hard to see, Williams told the large gathering at the Pegasus Hotel.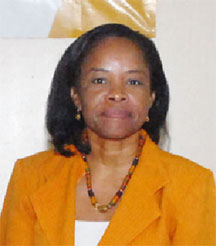 And according to Williams, the imperative of significantly raising standards of customer service in Guyana has become increasingly important when account is taken of the fact that the orientation of the local economy has, over the years, shifted from a "goods economy to a service economy". She added that the issue of customer service has now become a critical part of the competitiveness of the nation.
Williams told public and private sector functionaries attending the forum that she believed the requirement of good customer service must now be extended "far past earlier nuances of smile and greeting at the door to very deep connotations of use value utility and respect that a country's suppliers of products and services provide to consumers."
She said the question that arises for Guyana in the period ahead has to do with "how we measure up with international standards," and whether "our systems, processes and the quality of our human resources allow our agencies to be of such that customers from any part of the world will want to do business with us." Noting that the sale and consumption of services requires more person to person contact than the sale of consumer goods, Williams said the attitude, style and behavioural patterns of those delivering services are more important than for the sale of goods.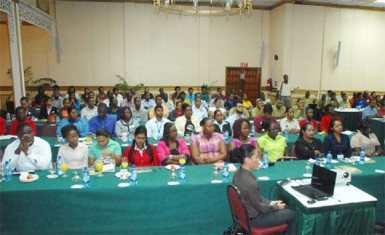 Among the service industries, the consultant made special mention of the growth of call centres and tourism. She pointed out that while, a decade ago, the number of tourists who were served in Guyana numbered no more than "about 70,000 to 80,000" that number has more than doubled and visitors are coming from a greater number of countries. Significant visitor arrivals apart, Williams noted that recently, Qualfon initiated an expansion programme with a promise of 6,000 additional jobs over five years. "All of these point to the fact that the need to be internationally competitive in customer service at the level of country" means that standards will have to "haul upwards," she said. She added that "the average level of customer service in Guyana is a reflection of the readiness of every firm, every service provider in banking, in retail, in immigration and police, in hospitality and in our churches, mosques, temples and homes", to raise their standards.
Around the Web