The Guyanese business community is not alone in its frustration and jitteriness over the proliferation of violent crime directed at lucrative targets.
Long used to an out-and-out gun culture and a high murder rate,  Trinidad and Tobago's business community  is now calling on the authorities to better regulate the security sector following the Wednes-day, November 27, TT$3 million robbery that left a security functionary dead.
Like their counterparts in Guyana, business support organisations in Port of Spain have been voicing a loss of confidence in police security arrangements. Earlier this week a senior T&T Chamber of Com-merce official said at a fraud seminar that the chamber wants government to take up the call for enhanced security "as a very urgent issue."
The local private sector, particularly the Georgetown Chamber of Commerce and Industry (GCCI) has been making similar noises, though it is decidedly unclear as to just what progress is being made in terms of an official response. Chamber of Commerce Head Clinton Urling is on record as saying that crime is the biggest single worry of the local business community.
The Trinidad and Tobago business community's frustration appears to centre on draft security sector legislation which the chamber official said "has gone nowhere". The official said the current crime situation in Trinidad and Tobago has given rise to a surfeit of security firms. "We all know all too well not all of them follow proper practices," the official quipped, echoing sentiments that are frequently expressed in the Guyana business community.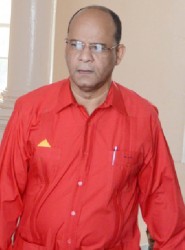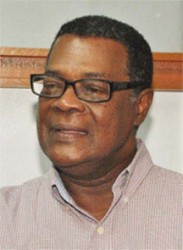 Here in Guyana, little information has been placed in the public domain regarding what, reportedly, has come out of the frequent meetings between the business community and officials of the Guyana Police Force. Police officials say they are doing their best in circumstances where they are badly short of ranks and equipment. Some business officials reject what they say is an official excuse for police incompetence and corruption and what a Berbice Chamber of Commerce official told Stabroek Business last week was a deficiency in investigating skills. Krishnanand Jaichand who heads the Upper Corentyne Chamber of Commerce called for a recall to the force of retired detectives.
In Trinidad and Tobago, the chamber wants legislation that would institutionalise regulations to ensure the implementation of best practices in areas such as operations and training and which allows for more liberal regulations with regard to security personnel carrying firearms. The Port of Spain chamber is also concerned over what it said are the integrity implications of poor pay offered to security guards, a complaint that continues to raise its head here in Guyana.
If last week's TT$3 million heist targeted monies destined for commercial banks, the prime target of local criminals has been businessmen in the gold and diamond-mining industry. Here, criminals have taken advantage of the relatively easy access to firearms coming across the country's largely un-policed borders with Brazil and Suriname and the absence of anything remotely resembling a robust police presence in the hinterland regions where gold and diamond production takes place. The Guyana Gold and Diamond Miners Association (GGDMA) continues – without any persuasive evidence of success – to badger the Ministry of Home Affairs for a better policing regime for the country's hinterland regions. However, the larger mining operations have recruited their own security forces, while those less well-appointed remain vulnerable to armed attacks. Criminals also focus their attention on gold miners coming to the city to do business.
In the instances of both Guyana and Trinidad and Tobago the problem appears to be the slow pace of the official response to increasingly emboldened criminal gangs. In both cases, these gangs pitch their operations at a much higher level and appear ready to challenge the official security regimes that are in need of reform and upgrading in one form or another. Change in the security apparatus in both Port of Spain and Georgetown is coming at a snail's pace and the criminal elements are simply making hay while the sun continues to shine for them.
Around the Web