An experienced former City Hall safety and health professional who is currently in private practice has told Stabroek Business that all of the reported elements in last Monday's accident at the Robb and Camp streets City Food Court building site point to the need for an urgent investigation and a "swift revelation" of the findings.
"At a time when a building boom is underway in the country it would be absurd for us not to seek to determine, quickly and clearly, exactly what happened on that work site, Safety and Health Consultant Dale Beresford told Stabroek Business on Tuesday.
Beresford said that while his intervention was not intended to "point fingers in any particular direction" an investigation into the City Food Court accident was essential. The pursuit of such action as is necessary to ensure that such incidents do not occur in the future was equally important "particularly at a time when investors are undertaking the erection of large structures in the capital".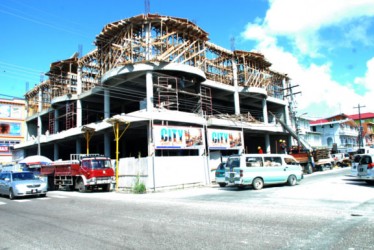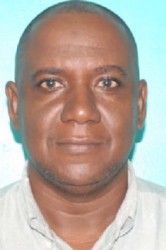 Beresford told Stabroek Business, "It may well be [that] in the haste to erect structures some important safety and health considerations may be overlooked."
According to the safety and health official, days before last Monday's accident concerns had been raised about the absence of local building regulations. But he added that the absence of building regulations did not relieve the contractor at the food court building site of the responsibility of rendering the site safe for workers.
"Without wishing to jump the gun in any way there is a clear case for aproper investigation. Based on reports that we have heard it appears that the scaffolding may have collapsed under the weight of the four men. Assuming that that is indeed the case, we need to know whether the rules governing the building of scaffolding were followed," Beresford said.
Beresford told Stabroek Business that he was present at last Friday's tripartite meeting involving public and private sector officials and representatives of the labour movement at which building regulations were discussed. He said that as far as he was aware the building regulations were currently being prepared by the Ministry of Labour but that it was unlikely that they would be ready for implementation before "sometime next year".
Meanwhile, he said that the food court building accident, which "could have been far worse," ought to serve as "a wake-up call" to the construction sector. He said the incident should galvanise the Ministry of Labour into seeking to determine "whether all of the various building sites are in compliance with the safety regulations including those that have to do with rendering work spaces safe, the wearing of safety gear and the safe disposal of builders' waste."
Around the Web