While an air of uncertainty continues to surround the agreement reached between the governments of Guyana and Trinidad and Tobago that will allow Trinidadian investors to secure land for farming, a T&T-based entity appears to be forging ahead with a project aimed at providing processed citrus juices and pulp for major beverage manufacturers in that country.
President of the Cooperative Citrus Growers Association (CCGA) of Trinidad and Tobago Felix Clarke told Stabroek Business in an interview earlier this week that the project envisages a long-term investment of up to US$25 million on a 1,000-acre citrus complex in the Tacama Savannahs. It may well serve as a template for other investments in farming under the Memorandum of Understanding (MoU) signed between the two governments, he said.
Clarke, who told Stabroek Business that the CCGA had already invested around US$1 million in the project, said the co-op was seeking to partner with SM Jaleel & Company, the region's leading manufacturer of non-alcoholic beverages. Such a partnership, he said, would see the creation of a plant to process the citrus into concentrate for shipment to Trinidad and Tobago. Clarke said the CCGA was also seeking to persuade SM Jaleel to invest in the cultivation aspect of its operations.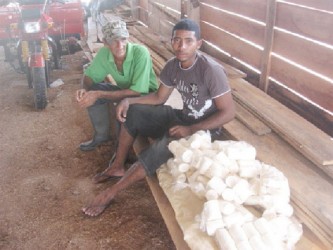 He said that while the production of any concentrate is "probably five years away" he would expect that other investments in agricultural projects by Trinidadian investors would be informed by the same "vision and long-term planning" that underpinned the development of the Tacama citrus project.
Up to a few weeks ago it appeared that farmers associations in T&T had poured cold water on the idea, as they had pointed out that there was more than sufficient arable land available in the neighbouring Caricom country.
Ongoing since 2010, CCGA's citrus cultivation project has already brought around 175 acres of fruit under cultivation. Around 20-25 acres are bearing. No estimate has been given as to the number of Guyanese who are expected to be employed by the project. However, Clarke who is a citrus farmer and owner of a 50-acre plot in Trinidad and Tobago, said its design allows for "long term" benefit for significant numbers of Guyanese including potential investors.
Meanwhile, in order to generate income during the intervening period, the CCGA had embarked on the production of various "companion crops" including cassava, red peas, pigeon peas, sorrel, watermelon, pumpkin, pepper and sweet corn, all of which have secured local markets. Clarke said the CCGA has entered into an agreement with Gerald Mekdeci for the supply of pre-processed cassava. The entity is contracted to peel the cassava, cut it into logs, freeze it and deliver the cassava logs to Mekdeci for the production of frozen cassava fries.
CCGA's investment in its local citrus operation is designed to eventually reduce the costs associated with importing citrus concentrates from Belize to supply T&T factories, including SM Jaleel and Nestle. Clarke said that concentrate apart, CCGA would explore the possible use of fruit pulp in the manufacture of   various types of animal feed. At the same time the CCGA Head says that the organisation is seeking to persuade groups of local farmers to buy into the project by entering into agreements with the CCGA to undertake citrus cultivation on parts of its leased plot.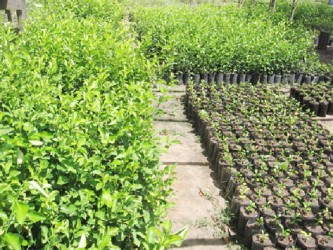 Clarke said, meanwhile, that he believed major investments like the CCGA's citrus project required vision. He said one of the issues which could arise among potential Trinidadian investors seeking access to land here was the cost of land clearing.
Around the Web