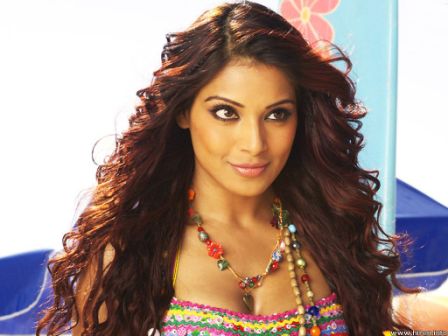 (Trinidad Express) Another Bollywood star has not been contracted to perform for a TT$2,500 concert in this country next month although it was advertised that she will be part of the star-studded cast.
Bunty Bahl, owner of Carving Dreams—a talent agency and entertainment company based in Mumbai, India, and manager for Bollywood actress Bipasha Basu—confirmed the star has no contract to perform in Trinidad.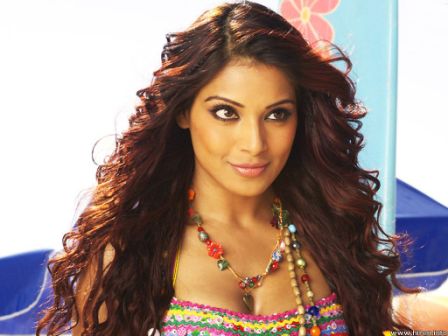 "Bipasha is not contracted for sure, there is absolutely no contract for Bipasha," Bahl said in a phone interview last Friday.
Local company Elite Entertainment Ltd has advertised a mega Bollywood concert "Mohabbat 2013" featuring Bollywood superstar Shahrukh Khan, actresses Basu, Rani Mukherji and hit singers Udit Narayan, and Asha Bhosle accompanied by a 30-piece orchestra from India.
But confusion shrouds the concert scheduled to take place at the Hilton Trinidad on April 13 as Khan's publicist, Mandvi Sharma, who is attached to Red Chillies Entertainment Pvt Ltd, which is an entertainment company owned by Khan and his wife Gauri Khan, said the superstar has no contract to come to Trinidad and Tobago.
"This is with regards to your e-mail to Cineyug events team today. Mr Shahrukh Khan is not performing in Trinidad on 13th April, 13. It is false news," stated Sharma in an e-mail to the Sunday Express.
Crystal Mulchan, Elite Entertainment's head of public relations and marketing, said last Friday that a contract was made with Khan through a local entertainment company and he will be performing next month in Trinidad.
Not only are Khan and Basu not contracted for the show, according to their publicists, vocalist Narayan will also not be performing.
Anthony Maharaj, chief executive officer of the CL Communications Network, told the Sunday Express he was in contact with Narayan's managers who confirmed that the singer did not have any contract with Elite Entertainment Ltd to perform in April.
Maharaj said Narayan will be coming to Trinidad on May 4 to do a concert with Radio 90.5FM.
"I spoke to Udit Narayan's manager and our managers in India and Udit Narayan has made it absolutely clear that he is not contracted in Trinidad to do any show. The only contract he has is with 90.5FM to perform on May 4 at the Centre of Excellence with Alka Yagnik," said Maharaj.
The TT$2,500-per-ticket concert being promoted by Elite includes dinner and unlimited access to alcoholic and dessert bars as well as an all-night beverage station offering a variety of international coffees and teas.
Mulchan, in a previous interview, said that "Mohabbat 2013" will also include shows in Guyana and the United States.
Salman Ahmed, director of Portfolio Marketing Events (PME), which has exclusive rights over vocalist Rahat Fateh Ali Khan and who works with Khan's India-based company, saw the Express article headline entitled "Shahrukh coming for show" last Wednesday and said he was "totally shocked".
Ahmed was in Trinidad organising a show featuring Fateh Ali Khan which will take place on June 8 at the Centre of Excellence, Macoya.
"I spoke to the manager of Shahrukh Khan because I also represent them and they asked me to take action. It is totally untrue. Shahrukh Khan will not be performing in Trinidad, Shahrukh Khan is very upset over all of this himself," said Ahmed in a telephone interview.
Ahmed said he spoke to Mohamed Morani, director of Cineyug—a company which manages Khan's concerts—who requested scanned copies of the advertisement and article.
"When things like this happen, it is very bad for all and the amount of innocent people," said Ahmed.
According to the advertisement, the TT$2,500 tickets were being sold at See Vu Optical.
When the Sunday Express contacted See Vu Optical, the attendant said last Monday they were just selling the tickets and had no idea who the promoter for the show was.
The Sunday Express again called See Vu Optical last Thursday and a woman who answered said there were no tickets for sale as they had not yet received any from the promoter.
The Sunday Express later called See Vu Optical and was told tickets were sold out for the show and to check tomorrow to see if there were any available.
Last Friday, the same response was given when queries were made for tickets.
Comments

DENVER, (Reuters) – Taylor Swift won her trial against a Colorado radio personality yesterday after a jury found that the former DJ assaulted and battered the pop star by groping her bare bottom, and awarded her the symbolic $1 in damages she had sought.

(Reuters) The Indian government dismissed the controversial chief of its movie censorship panel on Friday, following months of criticism from Bollywood film-makers and fellow panelists angered by attempts to sanitise art and popular culture.

CROPREDY, England,  (Reuters) – Grammy award-winner Petula Clark sang her global hit "Down-town" about as far from "where the neon signs are pretty" as she could at the weekend — to thousands in a field in rural England.
(Reuters) – Bruce Springsteen is headed to Broadway for an eight-week solo theater run that he says will feature "just me, the guitar, the piano and the words and music." "Springsteen on Broadway" will start Oct.
VANCOUVER,  (Reuters) – "Deadpool" star Ryan Reynolds said yesterday that actors and crew were "heartbroken, shocked and devastated" at the death of a driver in a motorcycle stunt in Vancouver that went wrong.