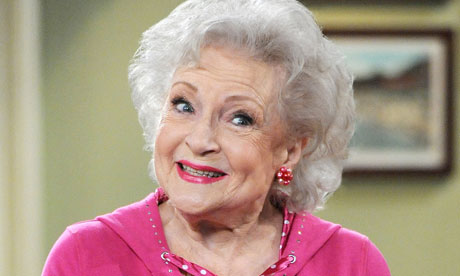 NEW YORK,  (Reuters) – The honors keep pouring in for 91-year-old actress Betty White, who has been named America's most appealing celebrity, according to a market research firm.
White, who stars on the sit-com "Hot in Cleveland," narrowly topped Oscar-winners Sandra Bullock and Tom Hanks, and other celebrities such as singer Adele and Dame Maggie Smith of "Downton Abbey" fame on E-Poll Market Research's annual "appeal" list for 2012.
It was White's third time at the top of the list, which was released on Wednesday.
Others making the list's top 10 included Morgan Freeman, Carol Burnett, actress and recording star Cote de Pablo, "NCIS" TV star Pauley Perrette and Olympian Gabby Douglas.
Robin Williams and Clint Eastwood dropped out of the top 10.
White has collected Screen Actors Guild awards for her current show, hosted "Saturday Night Live" in 2010 and was recently rated as the most popular and trusted celebrity in other national polls.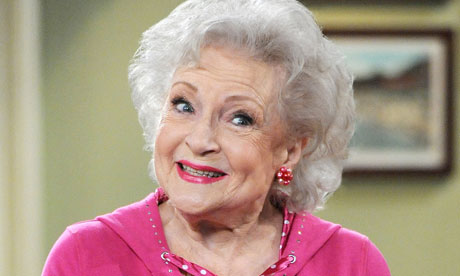 The ratings also looked at which celebrities saw the biggest gains in their appeal factor last year, with Olympic athletes Misty May Treanor, Kerri Walsh, Aly Raisman and Michael Phelps all making the top 10, likely due to exposure from the 2012 Summer Games in London.
The biggest decliners in appeal included outspoken "American Idol" judge Nicki Minaj and comedian Andy Stamberg, who ended his long tenure on "Saturday Night Live."
The ratings were collated by consumer research firm E-Poll Market Research, which ranks some 7,500 celebrities in entertainment, business, politics and sports based on a national sample of 1,100 respondents ages 13 and up who evaluate them in terms of familiarity, appeal and 46 personality attributes.
Comments

DENVER, (Reuters) – Taylor Swift won her trial against a Colorado radio personality yesterday after a jury found that the former DJ assaulted and battered the pop star by groping her bare bottom, and awarded her the symbolic $1 in damages she had sought.

(Reuters) The Indian government dismissed the controversial chief of its movie censorship panel on Friday, following months of criticism from Bollywood film-makers and fellow panelists angered by attempts to sanitise art and popular culture.

CROPREDY, England,  (Reuters) – Grammy award-winner Petula Clark sang her global hit "Down-town" about as far from "where the neon signs are pretty" as she could at the weekend — to thousands in a field in rural England.
(Reuters) – Bruce Springsteen is headed to Broadway for an eight-week solo theater run that he says will feature "just me, the guitar, the piano and the words and music." "Springsteen on Broadway" will start Oct.
VANCOUVER,  (Reuters) – "Deadpool" star Ryan Reynolds said yesterday that actors and crew were "heartbroken, shocked and devastated" at the death of a driver in a motorcycle stunt in Vancouver that went wrong.