MUMBAI, (Reuters) – One of Bollywood's most famous villains, Pran, will receive the highest award in Indian cinema to honour the actor whose career has spanned about 350 films over nearly 60 years, the government said today.
Actor Pran Krishan Sikand, 93, who is known just by his first name, will be awarded the 2012 Dadasaheb Phalke award that was set up in the name of the man who made India's first feature film a century ago to reward a lifetime of contribution to film.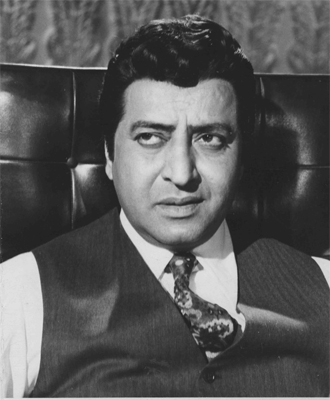 Pran was Bollywood's leading villain from the 1950s to the 1980s although he also took roles in comedies and dramas, playing a hapless father turned to crime in "Amar Akbar Anthony" in 1977 and an affable gangster in "Zanjeer" in 1973.
"His impressive performances have bestowed an entirely unique new dimension to the negative and character roles in Hindi cinema," the Ministry of Information and Broadcasting said in a statement.
Pran, who was born into a wealthy Delhi-based family, first starred in a Punjabi movie "Yamla Jat" in 1940 as a villain.
But in 1948 he re-located to Bombay and launched his Bollywood debut in "Ziddi" acting alongside the hero Dev Anand.
Over the decades he became known as the archetypal bad guy and earned the unofficial title "villain of the Millennium" while appearing in some of the Indian movie industry's most famous films.
In 2010, he was listed by CNN as one of the top 25 Asian actors of all time.
Pran has been unwell for a while and may not be able to attend the 60th National Film Awards ceremony scheduled for May 3 but he was said to be delighted with the award.
"He watched all the news bulletins and he was very happy. He knows it's a big honour," his daughter Pinky Bhalla said. "The whole world has been calling."
Around the Web