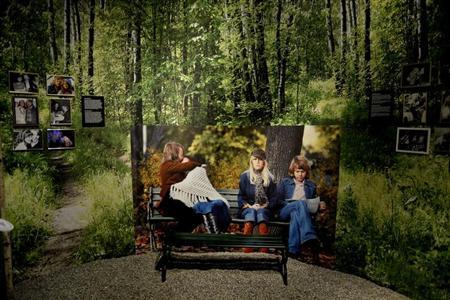 STOCKHOLM, (Reuters) – The catchy tunes, outlandish costumes and shimmering boots that made ABBA a global phenomenon all feature in a new museum dedicated to the band, but rumours the exhibition may presage a reunion by Sweden's most famous export were quickly quashed.
The permanent exhibition within a hall of fame of Swedish pop music opens in Stockholm this week and organisers hope to attract hundreds of thousands of visitors annually on a pop nostalgia trip.
Visitors will be able to sing along to ABBA hits alongside life size holograms of the group – and then download the images to their web account.
"I would be interested, even if I hated ABBA, about how it actually happened and why," former ABBA member Bjorn Ulvaeus said on Monday at the museum.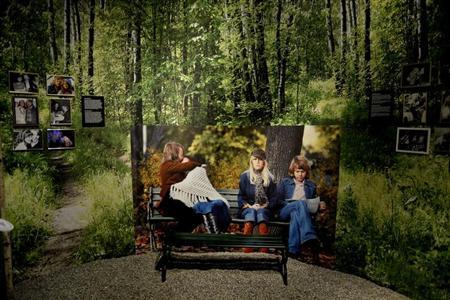 Ulvaeus, now a 68-year-old grandfather, rejected suggestions the opening could coincide with the band reuniting. A British bookmaker was taking bets in April on an ABBA comeback after singer Agnetha Faltskog hinted at a possible reunion.
"As you all know we have never reunited," Ulvaeus said. "So I take this opportunity to say now we are not going to either."
ABBA, made up of Ulvaeus, Faltskog, Anni-Frid Lyngstad and Benny Andersson, shot to fame when they won the 1974 Eurovision Song Contest with the song "Waterloo".
To revive their heyday, the museum has a 1970s disco dance floor to practise your moves, audition recordings for a "fifth" member of the band and the opportunity to sit inside the famous helicopter that featured on the "Arrival" album cover.
"RING RING"
A mockup of the old ABBA studio features a self-playing piano connected to Andersson's current music studio – each time the musician plays on it, the piano plays as well.
The museum walls are plastered with newspaper cuttings, fan mail and videos. Visitors can peer into a behind-the-scenes dressing room, admire ABBA's gold and platinum discs and see a reconstruction of the Swedish cabin where they composed songs.
Based on the band's first major hit "Ring Ring", the museum also includes a red telephone. Only the four band members have the number, and they promise occasionally to call it and speak to surprised visitors.
After ABBA, Ulvaeus went on to become a businessman and helped to produce the hugely successful "Mamma Mia!" musical that was later turned into a film. He has been the main ABBA member behind the museum.
ABBA became one of Sweden's biggest exports with hit songs like "Dancing Queen" and "Gimme! Gimme! Gimme! (A Man After Midnight)".
The group sold around 370 million records in total and are part of a rich Swedish pop tradition which includes Roxette, Ace of Base, Europe and Kent.
But the museum took a long time coming. Separate plans for an earlier ABBA museum were shelved in 2008.
Stockholm has been struck by a bout of ABBA fever in the buildup to the opening. Visitors to the international airport are greeted by life-size pictures of the group as well as dancing Spitting Image puppets.
Baggage belts have "Gimme Gimme Gimme" emblazoned on the sides.
"I walked with Frida yesterday around the museum and she had a tear in her eye," said museum director Ingmarie Halling, ABBA's former costumer and hair designer from 1977 to 1980.
"Here you follow the footpath of ABBA. But you have to walk gently when you tell someone else's story."
Comments

DENVER, (Reuters) – Taylor Swift won her trial against a Colorado radio personality yesterday after a jury found that the former DJ assaulted and battered the pop star by groping her bare bottom, and awarded her the symbolic $1 in damages she had sought.

(Reuters) The Indian government dismissed the controversial chief of its movie censorship panel on Friday, following months of criticism from Bollywood film-makers and fellow panelists angered by attempts to sanitise art and popular culture.

CROPREDY, England,  (Reuters) – Grammy award-winner Petula Clark sang her global hit "Down-town" about as far from "where the neon signs are pretty" as she could at the weekend — to thousands in a field in rural England.
(Reuters) – Bruce Springsteen is headed to Broadway for an eight-week solo theater run that he says will feature "just me, the guitar, the piano and the words and music." "Springsteen on Broadway" will start Oct.
VANCOUVER,  (Reuters) – "Deadpool" star Ryan Reynolds said yesterday that actors and crew were "heartbroken, shocked and devastated" at the death of a driver in a motorcycle stunt in Vancouver that went wrong.