(Reuters) – Nearly six years after her model-to-actress career move, Deepika Padukone says she is finally being praised for her acting in films and not just for her good looks.
Ayan Mukerji's "Yeh Jawaani Hai Deewani", which stars Padukone in the lead with Ranbir Kapoor, got her box-office success and critical appreciation this month. Some reviews said she overshadowed her co-star.
It's a far cry from her Bollywood debut with "Om Shanti Om" in 2007 and subsequent films when critics described her acting as wooden and mocked her accent.
"We call it the Brad Pitt syndrome where for some reason if you are good-looking then people think you cannot act," Padukone told Reuters in an interview.
"I have been slotted in that way where people thought she is good enough to just add glamour to a film," the 27-year-old actress said.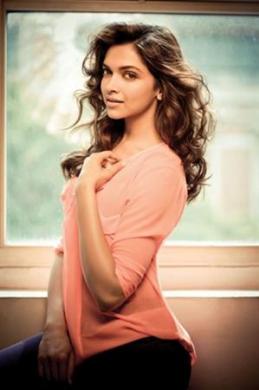 Padukone, the daughter of India's most famous badminton player, was worried about the undue focus on her physical attributes.
Her acting skills were first noticed in the Homi Adajania film "Cocktail" last year. Padukone played Veronica, an impulsive and spunky woman, poles apart from the self-effacing characters she had played earlier.
Initially, Padukone wasn't sure she could pull off the "out of comfort zone" role but was convinced by filmmaker Imtiaz Ali, the screen writer for "Cocktail".
"I have seen the wild, crazy, fun side of that girl, which she was initially trying very hard to conceal," Ali told Reuters.
If it weren't for Ali's advice, Padukone may have opted for the film's other female lead, a role cast in the mould of the traditional Bollywood heroine.
Critics and fans were taken aback by the role reversal but Padukone received positive reviews.
DREAM DEBUT
Padukone, who started modelling in college, acted in a south Indian film in 2006. She made a dream debut in Bollywood a year later, starring opposite Shah Rukh Khan, arguably Bollywood's biggest superstar.
The film, a reincarnation saga, featured Padukone in a double role and its success cemented her place in the Indian film industry.
In "Bachna Ae Haseeno", she co-starred with Ranbir Kapoor, whom she was dating at the time. The romantic comedy was a hit in 2008 but was followed by a string of flops and unimpressive performances. "Love Aaj Kal" (2009) was the only exception.
"You are ambitious about a project, you hope that it does well and you hope that you gain from it," says Padukone. "Sometimes it happens and sometimes it doesn't happen."
It was a phase that saw her act in several box-office duds or in films with an ensemble cast, ones that didn't propel her career forward. And then "Cocktail" happened.
Over the years, her personal life and a much publicised break-up with Kapoor has been fodder for Indian tabloids.
Padukone says her experiences have added to her skills as an actor.
"Just spending everyday on a film set has taught me so much. Also life," she says. "It's your growth as a person also, you try and channelize your experiences and bring those to a film set."
Ali, who directed Padukone in "Love Aaj Kal", says the actress is getting ample opportunities to prove her acting chops.
"She is coming to a place in her emotional life where she is becoming connected," says Ali. "So she is ready for things, for performances."
Around the Web